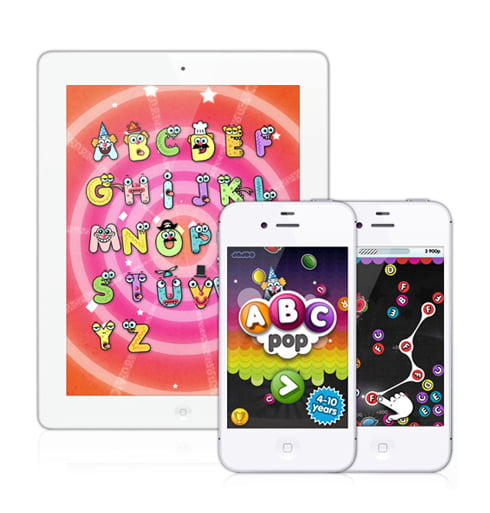 Today is a great day. I'm really proud to announce JAJDOs next app – Pop ABC.
We've really been struggling to get this app out there. The app has been almost ready since before the summer but as always things take more time than first expected. However, we've learned a lot and now once it's out there in the App Store I'm really happy and proud.
With timeless 8-bit gameplay, wacky sound FX, points bonuses, colorful graphics and a clear learning objective, Pop ABCs is that rare thing: a game for all the family. Your child will learn the alphabetic principle: to recognize letters and learn how letters are pronounced and sound. Once children are able to hear and discern sounds (phonemes), they are ready to associate those sounds with letters.
So, what are you waiting for? Go get it – and even better – help us spread the news!