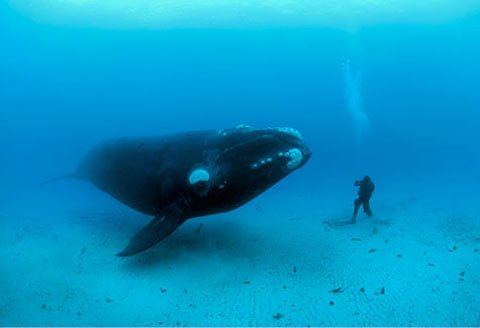 Nature. What a thing huh. Found this wonderful image of The Right Whale (Eubalaena glacialis) curiosly swimming around Brian Skerry armed with his camera. And yes. The name of the Whale is actually The Right Whale. National Geographic got the full story.
When it comes to whales, the usual photo is a tail whipping through the sea. This immediately stands out from the crowd and I couldn't avoid showing it to you guys. Exactly the same as when you spot good communication.
What a wonderful way to end this great week.