Background
During the "Swedish Design Summer" Kosta Boda held a glass art exhibition at NK, Stockholm's premium department store. NK was chosen as the perfect "gallery" for Kosta Boda, as it represents exclusivity and design, and has a wide variety of Swedish and international customers.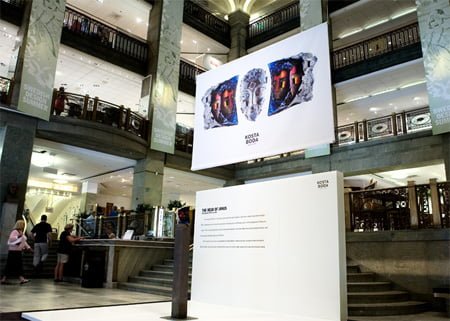 Challenge
Conceptualise and commission an exhibition that would make visitors aware of the unique Kosta Boda art and collection glass. Thus creating interest around the Kosta Boda brand and increasing the sales of selected Kosta Boda glass during a set period of time.
Solution
We created a glass exhibition that told the story behind the unique pieces of art, and the brand surrounding them. Large design pieces were on display in the store window and in the main entrance. The centrepiece, "The head of Janus", stood on it's own, with posters about the piece and the company draped around the main entrance. Customers were guided from this, down to the glassware department. To help trigger them to purchase goods, Kosta Boda glass was placed under POS posters of kaleidoscope glass images. As part of the new Kosta Boda communication platform these kaleidoscopes images will be central to future marketing and POS material.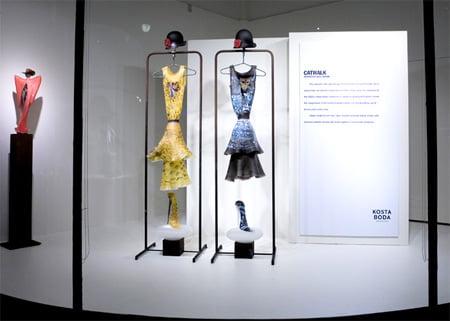 Result
The art glass exhibition was met with great interest by NK visitors and the sales of Kosta Boda glass increased considerably during the exhibition period.