The first app that my mobile app start-up JAJDO released last sunday, Buildo Rescue Sticker book, suddenly turned up in the New and Noteworthy section in the Apple app store. This is off course great news! There's more coming soon!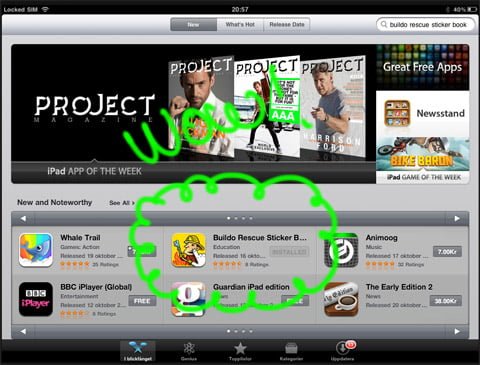 We're VERY honored about being featured here!
Nothing more to say!