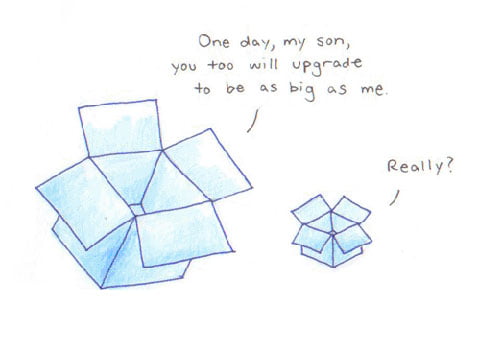 I have spent the last 14 years making sure I don't loose my files. Work, offers, project plans, cv's, mails, photos, music etc. Everything that is valuable has a certain place on my computer. Loosing all these things would be a disaster, so I back up, burn DVD's, hide copies here and there. But the fear of loosing it all still makes me shiver.
No more! Yesterday Andreas Wålm, hardcore developer at Devcore, introduced me to Dropbox. WOW. Instant buy now!
I have 5 invitations left.
ps. That image above, it's included in the receipt-mail when you upgrade the account. I just love it.