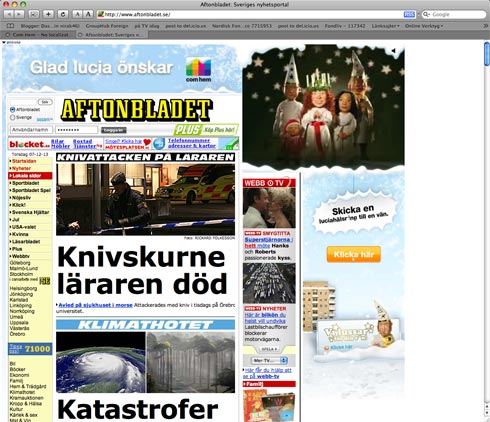 This morning we launched our (Foreign's) latest campaign for Com Hem, one of swedens leading telecom companies.
The campaign has been building for a couple of weeks with teasers towards todays Lucia campaign. On Aftonbladet.se, Swedens most visited newspaper, visitors will enjoy a Lucia celebration and then the possibility to forward this to friends via mail or mobile.
Here is the Lucia movie we made.