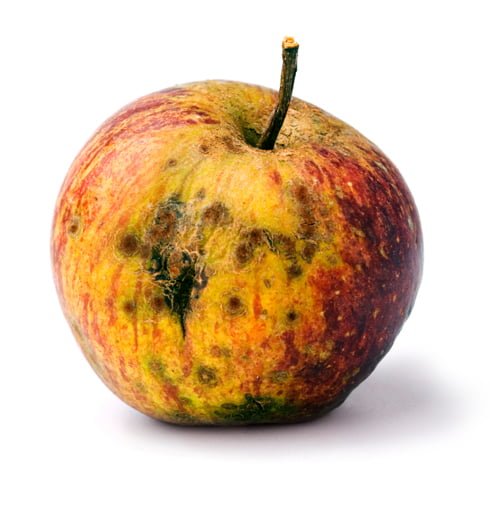 Nature is fantastic. When an apple fall dead to the ground, it's the start of something new.
In april 2002 I founded Foreign together with Viktoria Wallner.
Today, I took the decision to close the company down.
Did I have a choice? NO.
Saving Foreign, that might have worked out. Saving myself, no.
For the last 3 years, I've tried to solve a problem. In 2005, my founding partner decided to move to Amsterdam because of newly found love. Given the fact that until then, she had devoted every hour of her life to Foreign, I of course supported her decision. But as my partner declared she would move on to Madrid, Spain, I brought forward the idea of recruiting a new 'brother' in arms in Stockholm. It was time for me to pass the CEO title along.
In the beginning of 2006 we turned to Bohmans Nätverk, one of Swedens most experienced executive search, recruitment & HR-consulting firms with in depth specialization in areas of communication, marketing, information/PR & sales.
Recruit us a new CEO we said. Yes sir! said Bohmans. Shortly afterwards, we were happy to welcome our new CEO.
This marked the end of the Foreign success. Until now we had an almost unmet combination of growth and revenue noticed by the fact that we were choosen as one of the top Gasell in Sweden based on our revenue 05-06.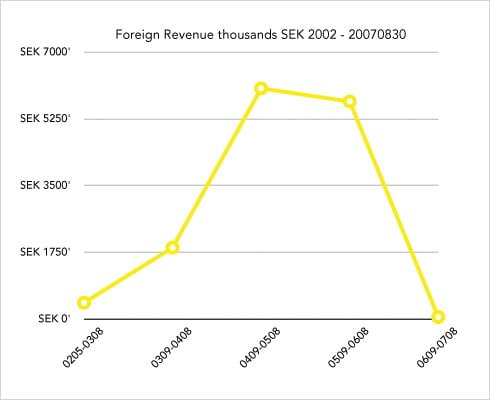 One year later. Our +6 million swedish krona revenue was no more. Of 21 employees, 18 decided to leave and we had another 18 new people onboard. Great people though!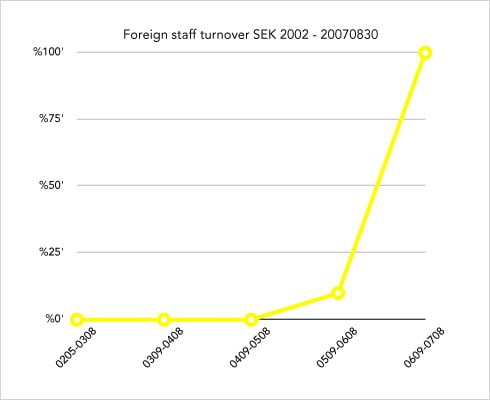 It was now obvious that I had made the wrong decision when I proposed to recruit a CEO. I should have understood that what we first and foremost needed was management team that was 100% located in Stockholm, Sweden.
Since there was no way I had the money needed to relive my founding partner from her shares, and she was still not interested in living in Stockholm, we both decided to sell the company to a third party. We quickly understood that most large advertising networks in the world were interested and we flew all over the world telling people about our company.
We got the offers. We had the people. Some of the best brands in the world were our clients. What we didn't have was a management team that had the same vision about the future and the willingness to commit 100% in building Foreign over the next years.
I failed.
Already when I worked at Framfab in 1998 I had this vision of an agency that brands could turn to in order to have their communication problems solved in a new and innovative way. My thought was not to start a digital agency, but instead an agency that looked at our clients need from a fresh point of view and delivered ideas that would solve their problems.
In 2003 when we first started to recruit people at Foreign our policy was: Be different, but accept different people. During the last 6.5 years I've had the privilege to work with some of the best people in the business. It gives me great pleasure to see that everyone that has worked at Foreign has moved along with a stronger CV to some of the greatest agencies in the world.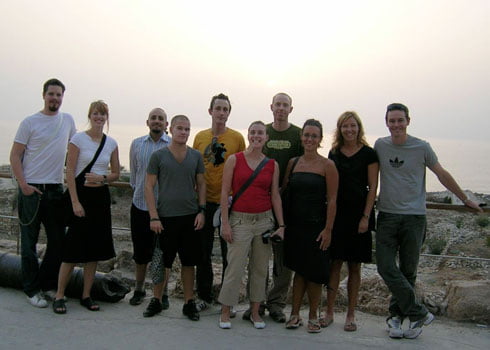 Marcus 'Mackie' Johansson, Nina Thelberg, Mani Sancho Ortiz, Mathin Lundgren (Intern), Måns Haegert, Lisbeth Yngvesson, Jonas Theder, Rebekah Kvart, Viktoria Wallner, Johan Ronnestam – Our first team on a business trip in Beirut, Lebanon.
Together with these great individuals and especially my founding partner, Foreign to a great extent fulfilled my vision with our work for clients like adidas (53 global campaigns), BMW, Omega, IKEA, H&M, Kosta Boda, Suunto, Com Hem, Beckers, Ladbrokes, Intersport, Stadium, Yamaha, Kanal 5, TV4, SIF, Pfizer, Espial, Absolut Vodka, Vin & Sprit, Taco Bar, Procter & Gamble, AP Fastigheter, Betway, Plymouth Gin, Danza Vodka and others.
A friend of mine asked me "It must feel devastating to close Foreign down?"
Absolutely not!
Apples fall and new trees grow from the ground. Often these trees grow bigger and give better fruit. Here I come again. This time on my own.