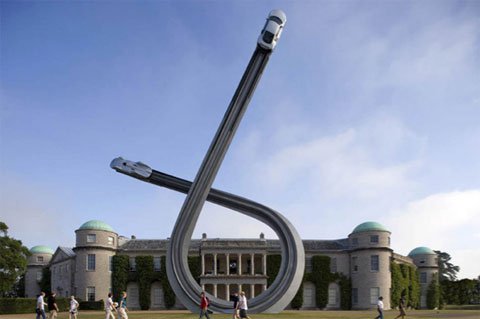 The 1937 Auto Union Streamliner and R8 V10 on their way to heaven.
That is the solution. Gerry Judah knows how to make people go wow. His 44 tonne, 32 meter high installation outside the entry of the 2009 Goodwood Festival of Speed ties the Audi's heritage together with their present in an excellent way. On top of that I personally think it fits their motto 'Vorsprung durch technik' perfectly.
When you do things, do them big – it's a proven concept.
Dezeen brought the thing to my eyes.