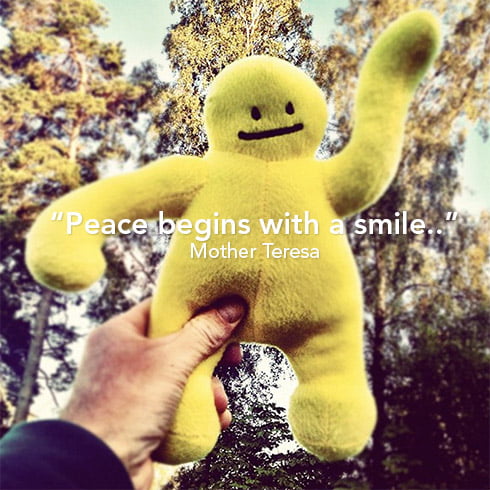 Mother Teresa knew social media long before it existed!
Tons of brands are recruiting social media experts. Here's a little something for you all to think about.
A typical ad reads: To apply for this role we believe you; are an expert in social media, know how to spot trends, got extraordinary abilities to express yourself in text, have proven studies within communication, PR, media or equivalent with at least 1 year of working experience, have the knowledge to make sure our social media presence is in line with other communication activities, can plan and schedule our presence

in social media, have the expertise to analyse and follow up what's been published in social media, are interested in new technology, the internet and our business, know how to change between strategic and tactical work and finally know how to use photoshop.
When in fact it should read: We're looking for a human being who's not afraid to talk to strangers and who's got tons of common sense.
…The rest should be up to your other people in your company. I mean, the IT, business development, marketing, analysis and other departments should be the ones taking care of the rest. After all…when you're looking for someone to answer your phone in your customer service, do they know IT, copywriting, how to reconfigure your phone switch etc etc etc?