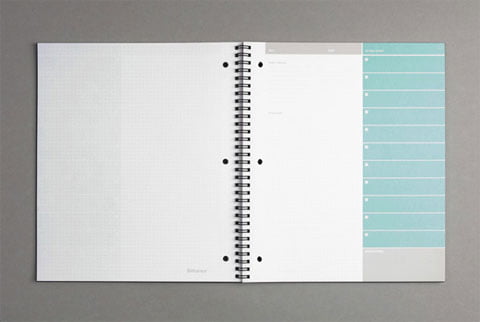 Until now I've been a fan of the Moleskine notebooks. However, this Action Book from Behance Outfitters made me click buy now. Now I can't wait to get 10 of these in my snail mail box. The Action Book is part of a concept called Action Method.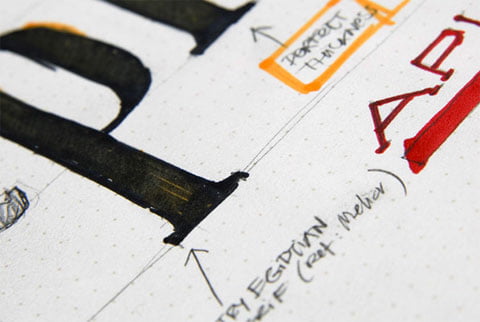 The pages are made of 80lb Premium Blend paper with a subtle texture (30% post-consumer recycled), printed full bleed, double perforated, and three-hole punched between both perforations for maximum flexibility. What I especially love is the way they've created a Notebook that combines structure with creative freedom. Process is half the job done.
The four distinct zones on each page provide a flexible template to get the most out of meetings and everyday brainstorm sessions.

1. Capture Action steps, relentlessly.
During a brainstorm/meeting or on the run, ideas can come and go unless they are captured as action steps.
2. Tend to your Backburner.
Keep a "Backburner" to catch ideas that may someday become actions. Whether it is an idea for the future or some small errand you want to remember, put it in the backburner and then forget about it.
3. Think beyond lines and boxes.
The dot matrix on the front and back of each page serves as a subtle guide for your notations and sketches.
4. Preparation and Focus Items.
Plan for meetings beforehand and be sure to address your focus items.
Damn. If this work I'll be popping ideas like Shrek high on Swampfrogs.
Get yours here.