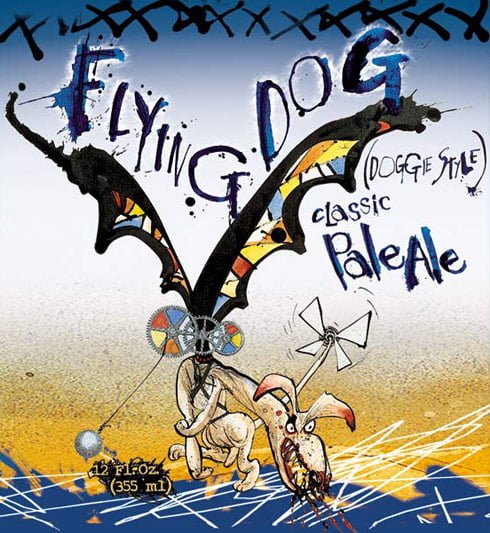 Have you heard about Flying Dog Brewery? No. Well, then it's about time you do.
Flying Dog is this kick ass brewery founded by copywriters, illustrators and advertising professionals. Their attitude is raw, fun and very unique in the business of brewing beer. What Flying dog is doing different is basically just that. They're doing things exactly they way people say you are not supposed to do things.
Their bottles are different
They design the labels different
They communicate with their target group in a totally different tone of voice
They're not afraid of basically saying beer is a drug
They're honest.
With their own words.
"Purposeful, provocative irreverence. These words echo through the brewery corridors. Purposeful in the pursuit of making bold, yet highly drinkable craft beers and provocative and irreverent in the way we view and communicate with the world around us."
Flying Dog is a perfect example on what happens when creative brains get some freedom to do things their way.
Different works. Different is cool…when done the right way of course. Does their beer taste different? I don't know. Haven't found a place in Sweden where I can try it out. But I sure want some!

Take a couple of minutes of your time to view the above video where they talk about what's different with their company. Then visit their website.
ps. It's cool to see this in real life. Copy-guru Neil French created an advertising campaign for local newspapers in Singapore where he created a very different but virtual beer called XO to prove that spirits could be advertised in press. He broke all the rules and conquered.