It's Sunday evening and I'm spending some time browsing my feeds and maybe finding some last minute stuff for this coming week presentations. Pink Tentacle, one of my favorite blogs that always surprise me with something quirky introduce me to Mr Shohei Otomo – a Japanese manga artist. Shohei's ballpoint drawings rock!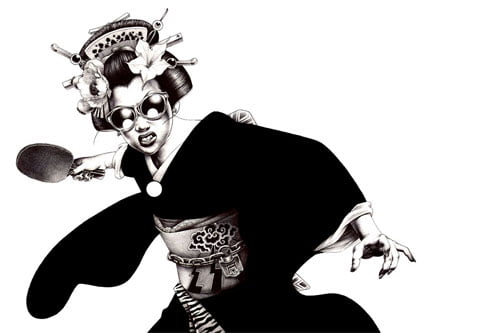 A Geisha playing Ping Pong with sunglasses makes me go wow
This guy knows how to tweak something into wow by dropping different cultures into the blender and pushing the button. Out comes innovative, provocative yet wonderful pieces of Manga. I've posted two more of my favorites below.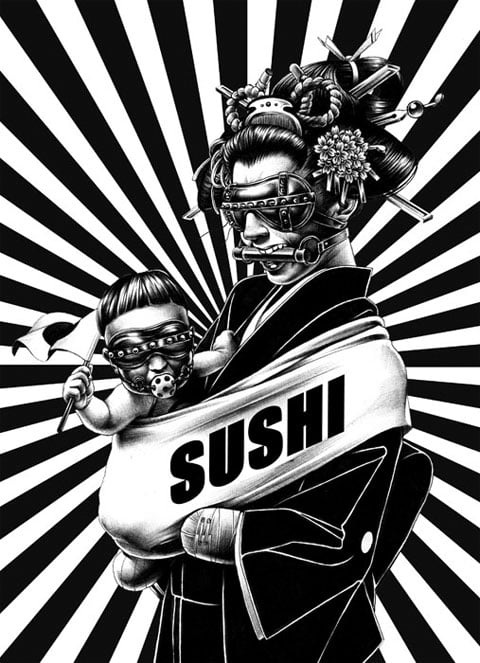 Doesn't look all that healthy. But it's a rockin' piece of art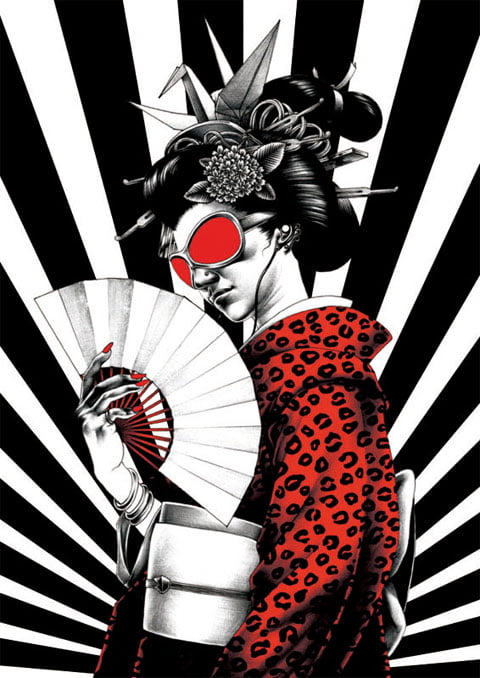 A Geisha with sunglasses and suddenly you turn peoples head around
If you're into this kinda art you should get your but over to Shohei's and check out his gallery. It's in Japanese but if you press that mouse of yours a couple of times you'll find your way!