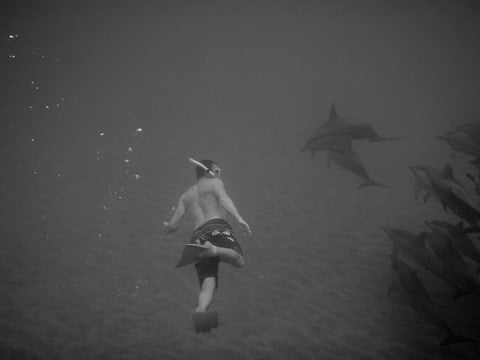 Me interacting with Mr Dolphin, his friends and family.
I have spent the last 6 days on Lanai, Hawaii together with a good friend. We've been down here attending Tibco's yearly conference. He as an employee and me as a guest. The optimum setup for me as I've focused more on exploring the island than business.
Apart from getting to know Vivek Ranadivé, Tibco founder and technology innovator, and learning about his thoughts on the future I also got the chance to chat quite a lot with Roger Craig, who (who by the way also blogs) considered one of the worlds best American football players. Roger is working with marketing at Tibco (smart move) and we found common grounds. There is so much to learn from people like this. If you ever meet one of them, don't stay on the bench. Get up and interact.
My best appointment however was meeting Mr Dolphin with friends and family. Every day we headed down to the ocean to snorkel with these guys. I've been diving and surfing with dolphins before. Back in the 80s and early 90s when I was snowboarding professionally I traveled every year to Ireland to surf and sometimes we ended up surfing with these wonderful animals. But the last couple of days on Lanai has been crazy. I got my camera out and snapped some shots.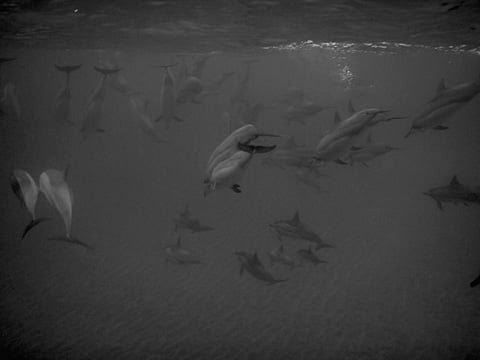 Every day about 50-70 dolphins has visited the bay where we stayed. A little bit further out 10 Humpback whales watched us. They were too far out to swim to (I tried) but their presence in the background was out of this world.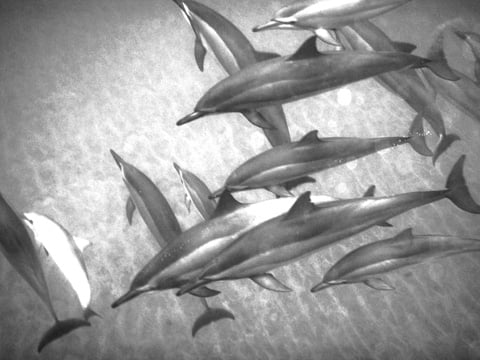 I'm using a small Olympus 725SW that is not optimum when it comes to shooting underwater. But, much inspired by Wayne Levin, a photographer actually living on Hawaii I got the images into Photoshop and turned them into black and white ones. What a difference.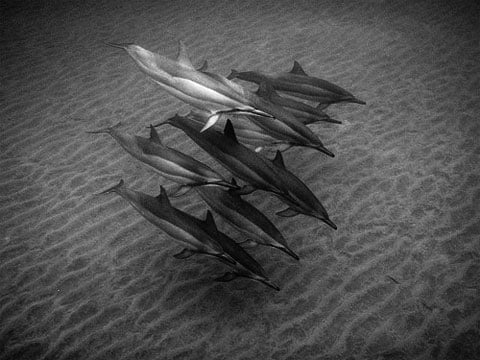 What before was a regular, quite bad shot of the dolphins instead turn into something out of this world. I'll at least frame 2 or 3 of them once I get back home.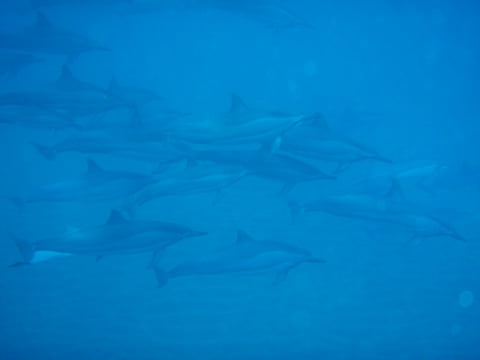 In color, quite ordinary and bad in quality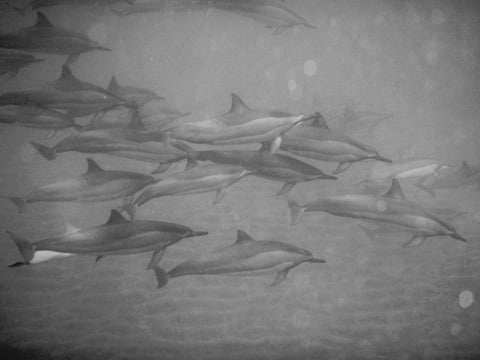 In black & white, transformed into timeless and dream-like art
It is amazing to see that sometimes a simplistic change in the character of a photo totally turns it into something timeless and dreamlike. Changing focus and looking the other way usually do, remember that when you're creating communication. Don't just look in front of you…the solution might be hiding somewhere else. And suddenly you've created art!