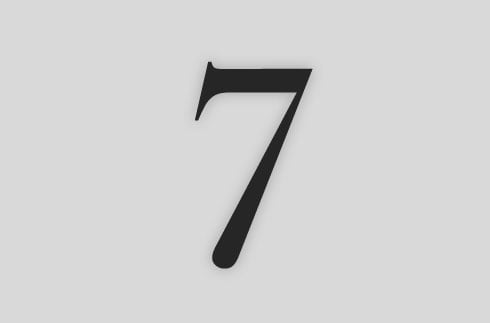 Per Robert Öhlin – Mine Goes to Eleven was sent on a mission by Judith – En timme om dagen. And now I feel obligated to pass along the torch.
The mission is basic and simple. I was picked as one of Per's favorite blogs. And therefore I should tell the world about my 7 favorite reads. So here we go. (oh, before we start, Mine goes to eleven is one of them, but I'll list another 7.)
I basically start everyday with logging into my Netvibes account. I read about 70 feeds a day to keep myself updated on everything that has something to do with innovation, digital communication, social marketing, typography, design, inventions, research, datamining, softwares etc etc etc.
But if I'm stressed for time. These 7 blogs would never escape my eye.
ReadWriteWeb – It's The ONE source if you wanna keep track of what's up in the digital world.
SwissMiss – Tina Roth Eisenberg from the beautiful little country in the Alps delivers insights into the world of design and creativity
FFFFound – I like images. They start things up in my head.
ILoveTypography – That pretty much says it.
Weconverse – Mostly in Swedish, but a great read. Mr Gatarski also likes to debate. Good.
Techcrunch – "Currently tracking 112.8 million blogs and over 250 million pieces of tagged social media."
MindPark – Initally when launched It wasn't one of my favorites. But today the blog contains great posts often with a thought through analysis.
I picked a couple of large ones, so I don't expect that many torches to be passed along now. But they're all great reads.
ps. If you like Whisky, my blog WhiskyGrotto.com should probably be in the list.