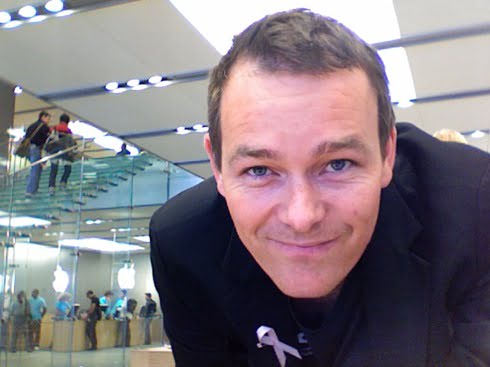 Quick note from London.
As always I'm on the look-out for new gadgets. This time it led me to the Apple concept store on regent street. And as expected I didn't find anything new since Apple seldom surprise you instore. The new things turn up online first.
But what did make me go wow was the entire shopping experience. Apple are smart guys. They sell computers, ipods, harddrives etc, etc, etc. What better way to sell them than putting more than 200 computers hooked up online and letting people do what ever they please with them. This way people who loves Apple loves Apple even more when you get instant access. And people who have never used them will go bananas over the fact that you don't have to buy an expensive internet connection card somewhere. And while using internet you learn about the products.
Inside the store there was also a genius bar where 20+ people help you with complex problems. And in the back of the store a new seminar about Apple products and services starts every 30 minutes.
So if you're in charge of a brand and especially a in-store experience. Come here and breath the air filled with potential consumers.