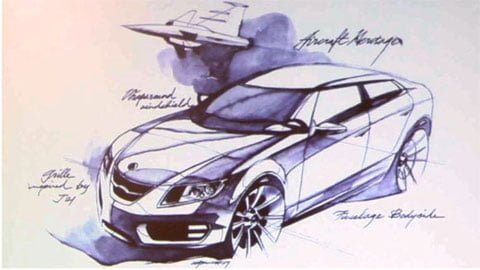 I just got back from reading a post on Autoblog about Saab 9-3X and 9-5 officially confirmed for 2009 rollout. And the post is accompanied with the image above.
Here lies the SAAB problem. This image is probably number 200490934782 in line that i've seen the last years promising me that SAAB is about to release something that will kick ass. And then when they get a car on the market it's a disappointment.
I have no doubt in my mind that SAAB has the competence to build one of the best cars on the market, a car that people will love, a car that will be known worldwide for unique ideas and solutions. After all, if we look back in time SAAB has a history of inventing great things for everyday cars.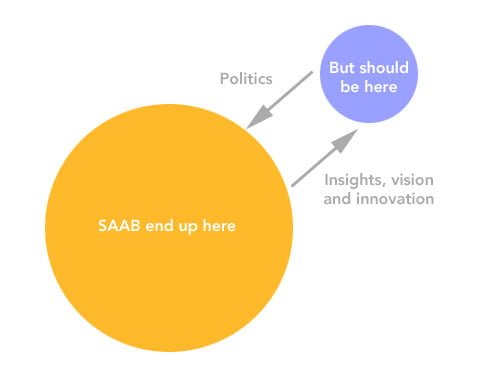 SAAB's problem is really not that different from any other brand. What SAAB has got to do is rise to the occasion. It's time to step up, skip the internal politics and make that vision come alive again.
In many way's they have some of that uniqueness that people crave from a brand that leads the way, but then on the other hand the car is filled with stuff that makes you go blah. SAAB has a future, but it's not mainstream, it's about being unique and launch cars that fill a space in the market that no one else does. You have to get back to building your brand on innovations and differentiation…for real!
B ut until you do, please stop telling people about these fantastic conceptual cars that never make it to the market. Set peoples exceptions right and outperform instead of vice versa.