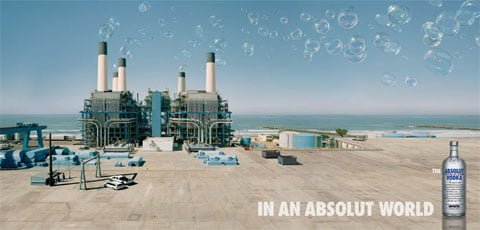 Absolut Vodka, one of Swedens premium export brand has provided the world with consistent advertising since first exported in 1979. The last couple of years the brand has been seen luring around with different experiments in what seems to be a search for new strategy in it's advertising. 
Now for the first time (if you don't count events and editorials) Absolut has left their strategy of having the profile of the bottle centered in the middle of the ad as the hero it should be. Instead they have turned to a more traditional set up with bottle in the right corner. Of course change might be needed but not towards traditional. The ads them self I have nothing to say about, their as good as any…but their position as market leader and NOT follower is definetely broken with these executions.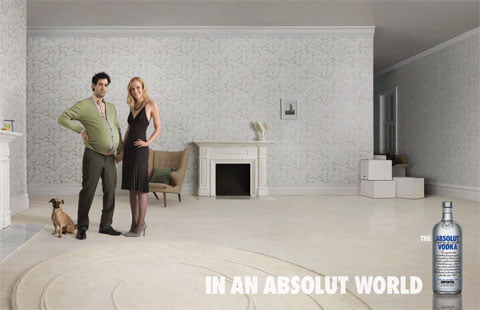 This is a sad day for me…it's the day when Absolut stopped innovating and started following.
The stuff is put together by TBWA/Chiat/Day, New York, USA, Art Directors: Rob Smiley, Pam Fujimoto and Photographer: Vincent Dixon.
Shame on you guys…I hope it works.