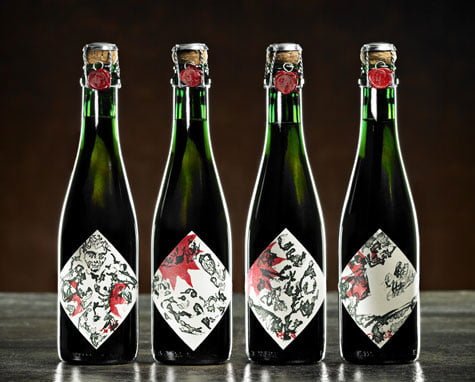 Danish Brewery, Jacobsen Brewhouse has released the most expensive beer in the world. This little drug is called Vintage Nr. 1. The price tag is €261.
It's funny. Neil French, legendary copywriter created a campaign for Singapore Press Holdings that was to prove to clients who believed that beer could only be advertised on television, that press was a viable medium. Neil created one of the cooler campaigns ever. Instead of conveying the obvious message in ads he created a product – in this case a beer brand, to prove that press indeed worked great when you needed to advertise beer.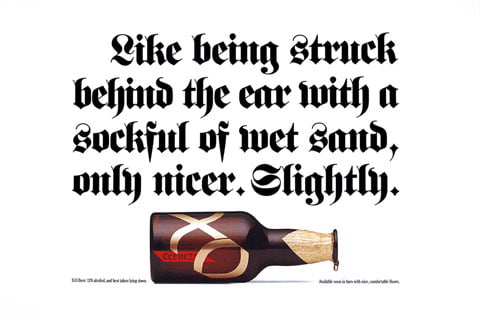 Neil and his team went against all percieved rules. The beer was dark, extremely strong. No classical pouring shots, no male bonding, no status symbols, no babes and the 'product' named XO (cognac classification) was designed to look like a mix between a bottle of champagne and beer. Basically Neil broke all rules that could be broken.
The result was an incredible success. Demand for this non-existent product went through the roof and local bar-men were assaulted for not stocking it.
So, when Jacobsen launches the Vintage in a limited edition consisting of 600 bottles the odds are good. The fact that the brewery commissioned Danish artist, Frans Kannik, to create a series of four lithograph labels for the bottles makes the odds even better. Last but not least, the Vintage Nr. 1. has been aged in Swedish and French oach casks for six month.
Last but not least. Never, never stop innovating your brand.