BEU Watches is finally live.
When I first dreamt of BEU two and a half years ago it wasn't yet a watch, but a manifesto I had written and pinned to my wall. It finally put into words a very simple but profound message that's been guiding my life for a long time. A message about the power of going your own way, and simply being yourself.
For me, it started back in 1983 when I was competing in skiing and bicycling. Two sports that, at the time, meant conformity. I'd been brought up to train hard, listen to the coaches and do what I was told. But then, around Christmas, I was introduced to snowboarding by one of our temporary coaches.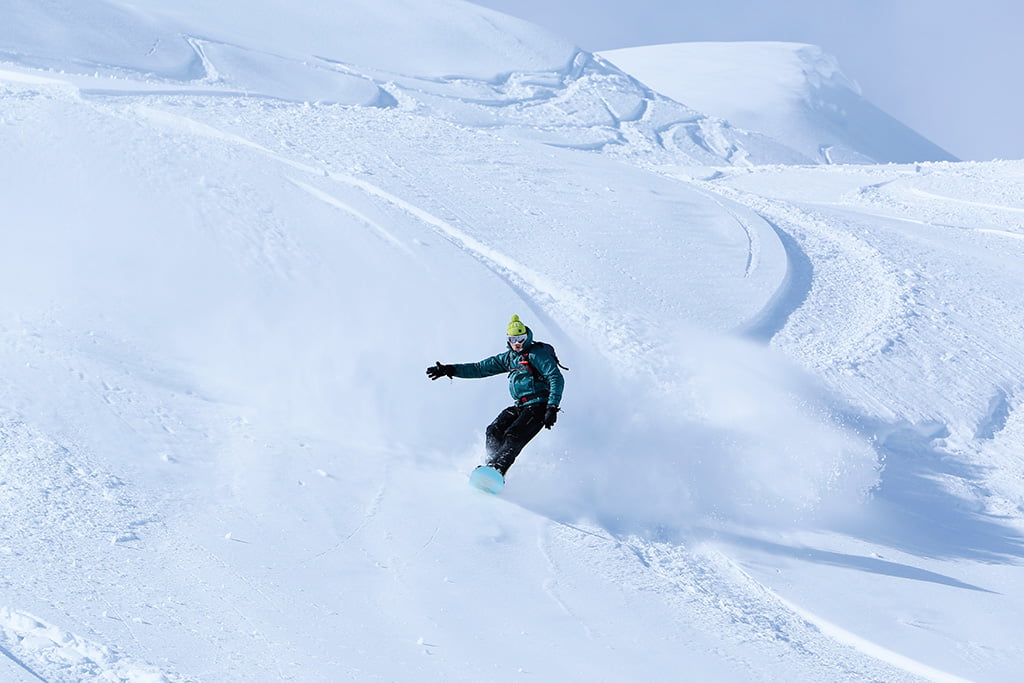 This guy had picked it up out of a windsurfing magazine and built his own board out of plywood, windsurfing foot straps and three aluminium fins. I tried it out and, within five minutes, I was hooked. To ride this new thing—which you had to do sideways without being told how, where or why—was the greatest feeling in the world. I persuaded him to build one for me too, and only a few weeks later I found myself spending every free hour I had on the mountain chasing snow.
In 1987 snowboarding had developed further and at the time I rode a SIMS Terry Kidwell pro-model. This board rocked. In Sweden a small group of snowboarders had been drawn to each other by some magical force field. We'd formed a small community of snowboarders from all parts of the society with one thing in common – we were rebels and we hated conformity. It was here, in this group I met Mattias Wiberg. Mattias, from Solna, Suncity in Stockholm, just like me, loved to illustrate, paint and create things. In between the snowboarding sessions we exchanged where to go snowboarding and skateboarding.
One thing led to another, or maybe it was all those hours I put in, and I eventually ended up in the Swedish national team of snowboarding. Being able to snowboard full time also gave me the possibility to take up surfing. Back in 1989. Me, Mattias and two friends of his, packed ourself into Mattias old SAAB and we drove that old thing 30 hours non stop to a small village in the north west of Ireland called Easky, Surfing hooked me instantly. This was the thing that would be part of my life forever. This was the feeling I had.
Going sideways was the beginning of my journey to becoming me.
Someone who loves nature, skating, snowboarding, skiing, surfing, flying small planes, design, brand communication and founding companies all over the world. What has always remained true for me, is the refusal to conform to rules and standards. I'm still learning and striving to shape my own life, and evolve as a human being—but I do it on my own terms, nobody else's.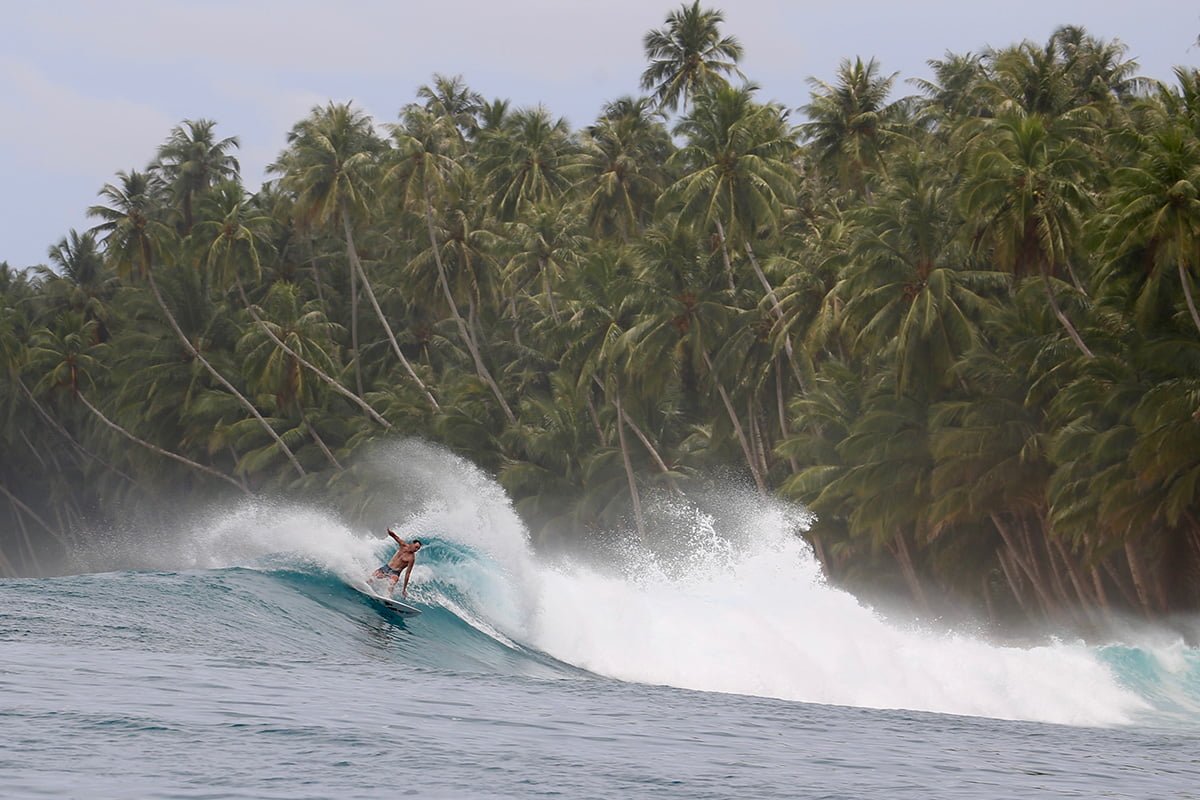 Enjoying a wave called White Sands in Telos, Indonesia. Our BEU Switchstrap White Sands is actually named after this beautiful wave.
I've met too many people over the years who are feeling stuck, depressed and disconnected. More often than not, they've fallen into the trap we're all susceptible to, of spending our time doing something or living a certain way, not because it's authentic to who we really are but, because we want to be liked or accepted. This is especially true now, with people increasingly becoming enslaved by their technology and Instagram feeds.
I knew that I needed to share the BEU message, and that now was a good time. I wanted to create a movement that could help reinforce our connections to people, nature, culture and to the power of simply being yourself.
And so, the manifesto became a watch.
A watch is one of the most personal things you can own. It's something you carry with you everywhere, and look at often. And it reminds us that time is moving, ready or not. Will you shape your own time or let it shape you? In other words, it's the perfect embodiment of the BEU message.
I decided to push forward and turn my idea into reality. After having explored the market, learned about watch making in detail and setting a direction for the brand and creative direction of the product I decided to bring my co-founder of BAUX, Fredrik, into this project. I shared my mission with him. He wasn't hard to convince. Just like me Fredrik had a long time passion for both design and watches. Also on my wish list was my old snowboarding friend Mattias. Over the years he evolved into one of the best industrial designers I know.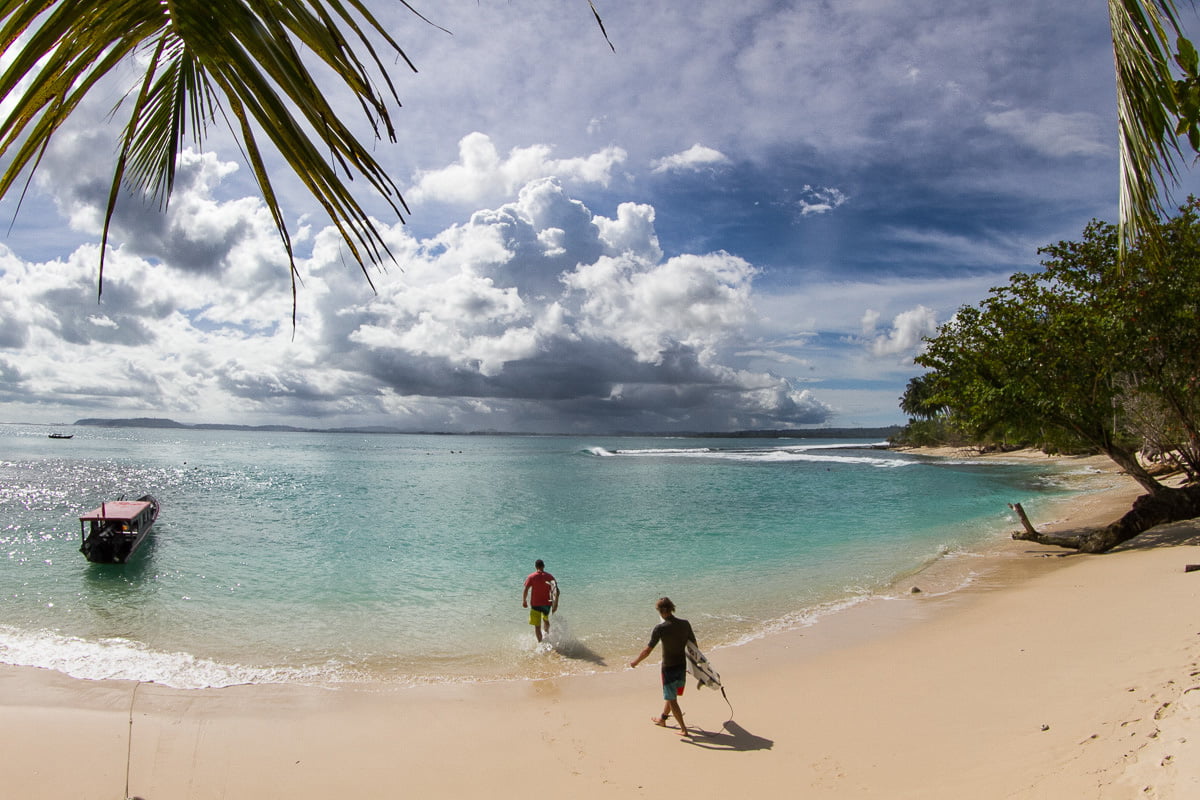 Me and Mattias, in 2016, enjoying the waves in Mentawai.
Through the years we'd both kept up surfing and every now and then we hit the waters together. In 2016 we had a surftrip to Pitstop Hill planned and I thought this was the perfect time and place to discuss BEU with Mattias. In Mentawai we shared some of the greatest waves in the world and we spent hours and hours talking about this new idea of mine. As we headed back for Sweden, me and Mattias agreed – we should make this project happen, and we should bring Mattias two industrial design business partners Nicklas and Oscar into the game. With Fredrik, Mattias, Nicklas and Oskar onboard we lacked one piece of the puzzle, a CEO that would focus on sales.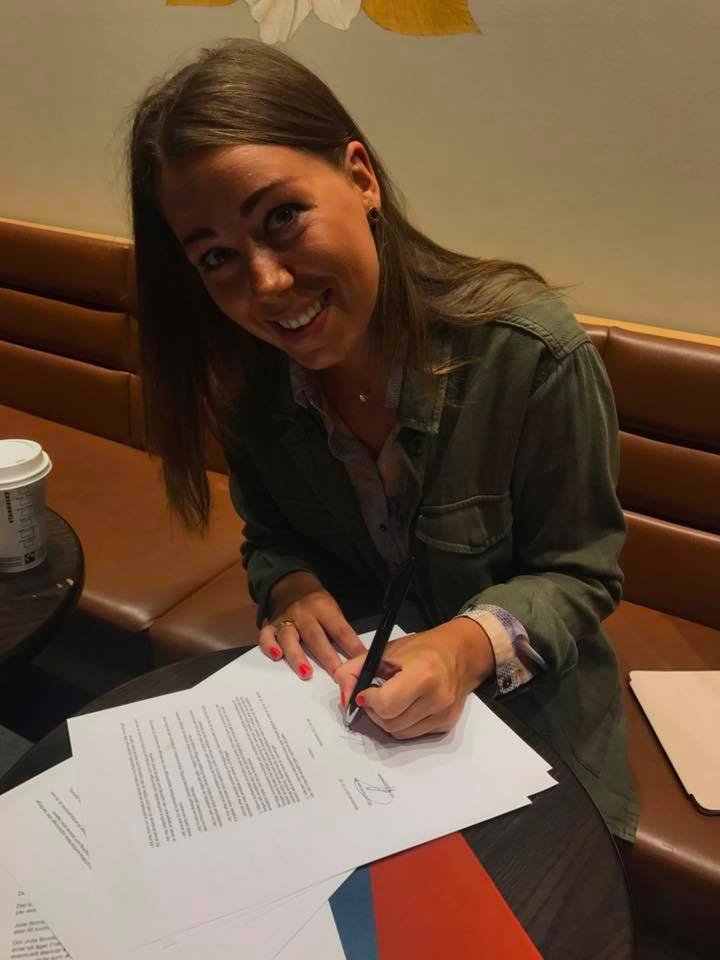 Getting Julia onboard was a big milestone.
During 2017 I found that piece of the puzzle at a Business Sweden event. Julia, former head of Sales at Daniel Wellington had the insights we needed. On top of that she had a wonderful personality and we instantly connected when I, Fredrik and actually my daughter first met her for lunch. About a month of negotiation followed and then we shook hands. With Julia onboard, I'd gathered had a fantastic team that could help me fulfil my mission.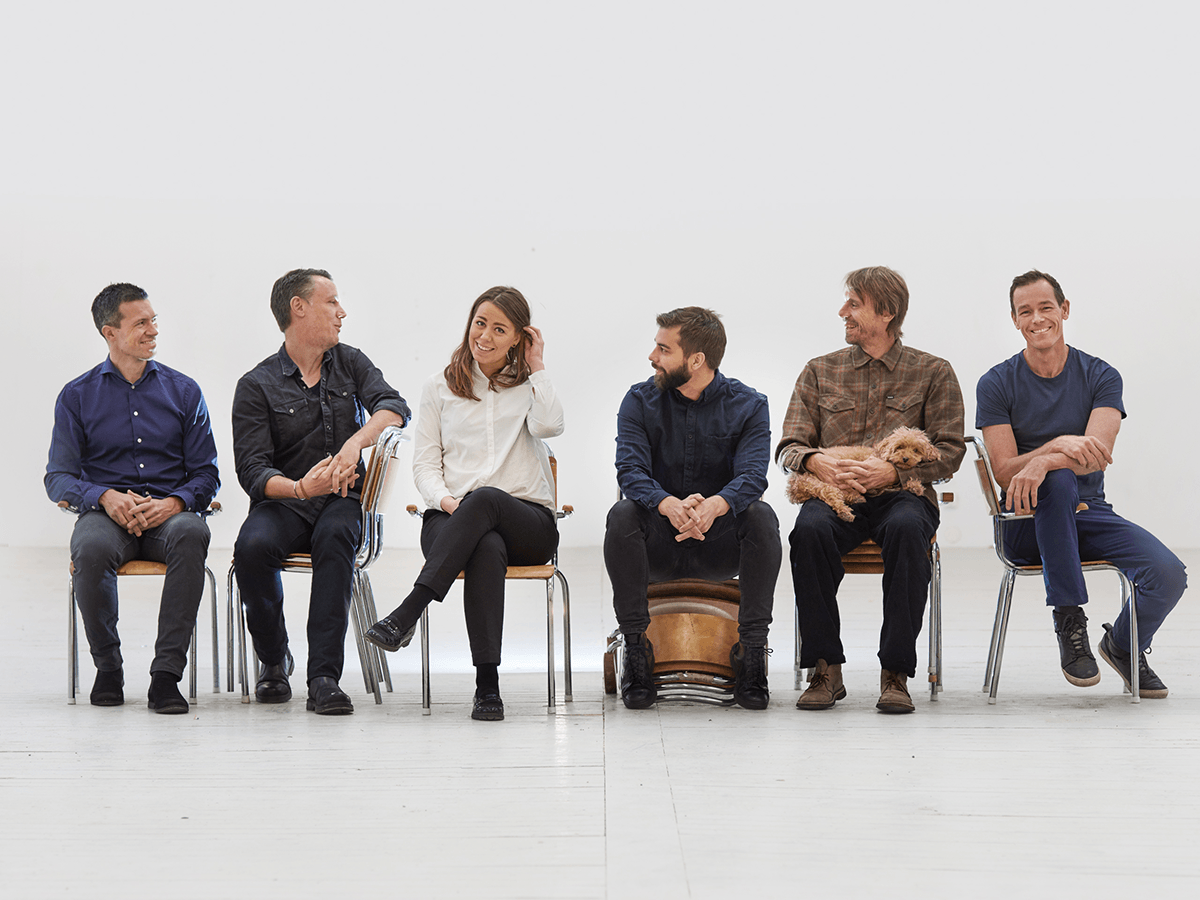 Team BEU Watches – Fredrik Franzon, Niclas Svensson, Julia Brorsson, Oskar Lindblom, Matte Wiberg and me, Johan Ronnestam
Me and the team wanted a watch that could truly go anywhere. We said no to the latest gadgetry and "connected" add ons, and instead stripped it down to the bare essentials in order to connect more deeply with ourselves.
We played and experimented with over 40 different prototypes until we finally uncovered the form we were seeking. Then, we sought out the most durable materials we could find. Stainless steel and sapphire glass, carved, drilled and sandblasted into something both solid and effortlessly timeless.
Two and a half years later, we were almost ready. Bringing everything into perfect balance, as a final touch, we raised the glass 0.1 millimetres.
Clean, uncomplicated, waterproof and durable. BEU Watches are for the curious, the visionary and the brave. For multi-passionate people who say YES to the adventure and strive after a deeper, more connected way of living.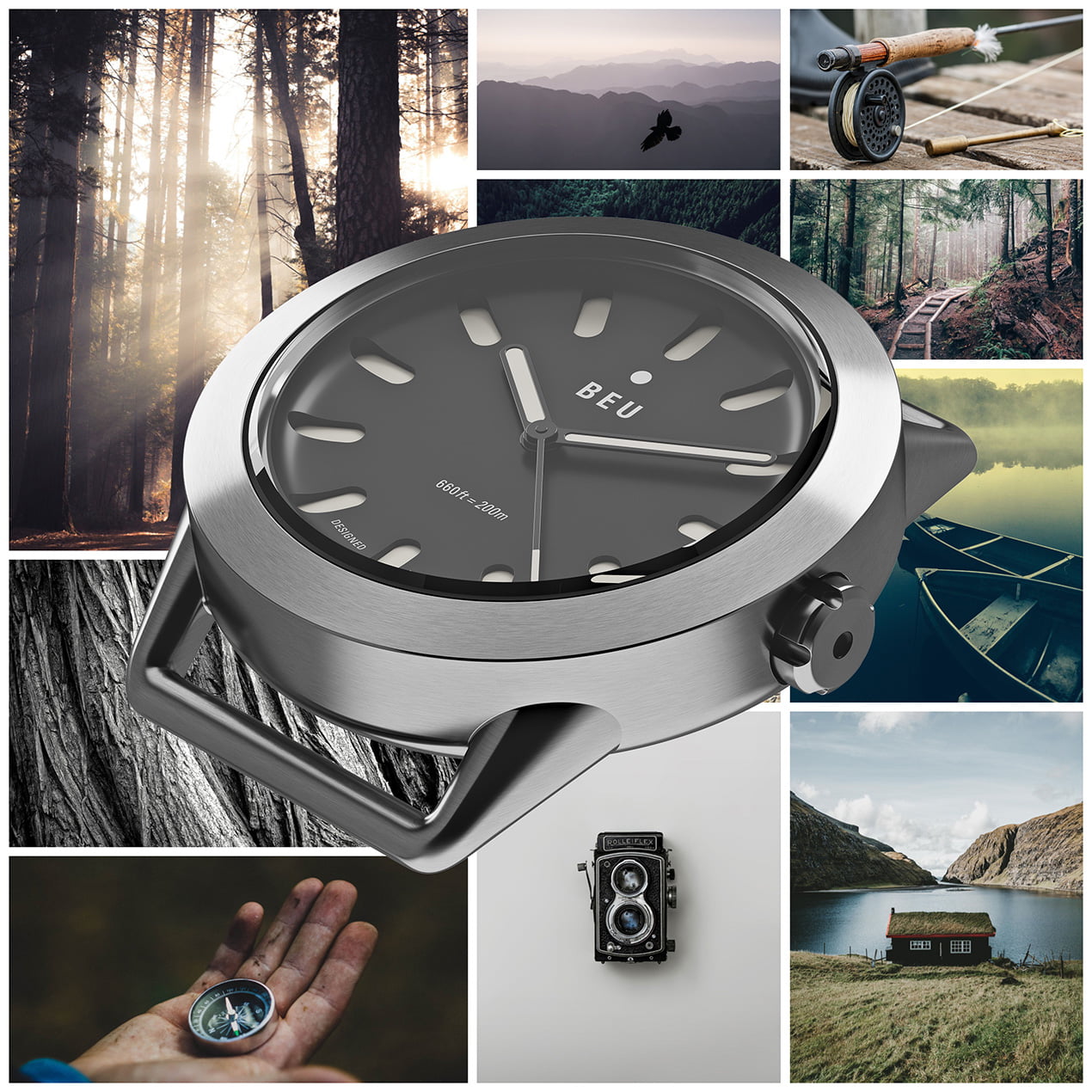 This is the BEU Solid 20 ATM Founders Edition. A milled multi-layered dial with precisely cut hands and hours. Scratch-resistant sapphire glass, and a double lock crown that ensures waterproofness up to 200 m/660 ft. For late night adventures, the Solid Lunar Light lends a serene and steadfast glow.
I'm extremely proud that we've made it here today as a team. And I'm deeply excited to finally share this watch and the BEU message with the world. It's been very special to experience everyone and everything coming together in order to make this a reality, and I look forward to yet another beginning that is starting right now.
If you've made it all the way down the page—thank you, for letting me share my journey with you. Now, it's time for you to continue yours. So let me leave you with a question:
What does it mean in your life—to be YOU?
Happy adventures,
Johan