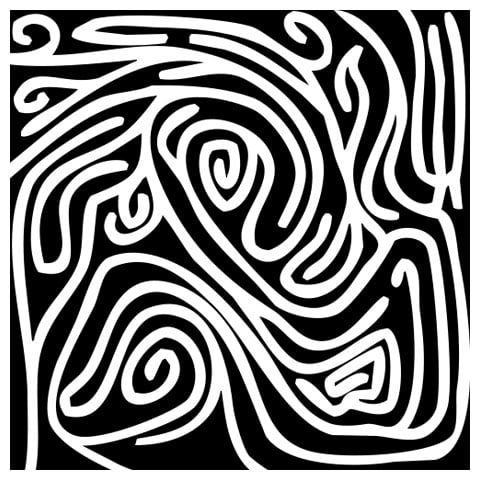 I have spent the last hour looking through some of the latest additions to thefwa.com. What strikes me is how stunning most production are right now. The quality of the latest things released by agencies worldwide is amazing. Its also extra fun to see that a lot of the campaign sites has been produced by Swedish agencies such as B-Reel, Projector, KokoKaka, Northern Kingdom, Great Works, Daddy, Perfect Fools etc. The agencies behind these productions are considered some of the best agencies in the world and they all live up to the reputation!
Apart from the killer quality one thought stays behind – does this really work?
All the campaign sites I'm looking at takes quite a while to load (I'm on a 24mb fiber straight into my home) and when it's loaded almost every site kicks of with an instruction on how to interact with the site; "Use your mouse to, use your keyboard to, click here to start interacting with, skip loader, etc etc" and very seldom is it the actual product that is being promoted that we are supposed to interact with. On top of this many sites lag – and I'm running them on the latest Macbook Pro released about a week ago.
Since you got agencies like Weiden & Kennedy, Goodby Silverstein & Partners, Euro RSCG, Crispin & Porter + Bogusky, 180, Forsman & Bodenfors and other great advertising agencies behind a lot of these productions, this must be the shit huh? I think not. It cannot be this hard for me as a potential client to enjoy a brand, a product or  a service…it's to much inside out. I'm expected to be a fan even before I'm communicated to.
Let's take a classic model – The AIDAS. Attention, Interest, Desire, Aquire & Satisfaction. According to this one, the actual advertising is executed in order to get the customers attention – we create drama, we differentiate, we position etc etc. If we're privileged to work with a brand that got the power we probably create an integrated campaign that rolls out in both traditional and digital channels.
In short – we advertise
Once we got those poor bastards on the hook we do our best to reel them in and tell them more about why, how our product can solve their problem, become part of their personality and aspire to become part of their very own universe. We slowly move them over to Interest.
In short – we tell you more
Information about the product, service, brand is then thrown into the blender with all the great things that turns you on. Design, brand, innovations and more. This makes up the desire.
In short – we show you the product service up close
Thank you ma'am. Thank you mister. That's the beautiful sound that turns our prospect into a customer. Money on our bank – Our prospect acquires and becomes a customer.
In short – you pay us money and walk home with the product.
(I'll skip satisfaction for now as that's even more complex online)
So, are online campaign sites paying any attention to AIDAS.
Once you in one way or another have actually found your way to one of these sites (because unlike a TVC they're not interrupting something else you do and most of the have campaign unique url's) do you then think once you've seen the logo that you'll be open to playing games in order to be sold a product? I mean, if you in one way or another became interested of a car brand and then made it to the dealer, would you accept first to enter a labyrinth on the way in to the showroom where you had to win 4 secret keys in order to see the actual car. Of course not!
Seek attention where attention should be sought.


A quick example of digital communication activities grouped in accordance with AIDAS.
I'm not saying we shouldn't entertain people online. I'm not saying we shouldn't dramatize campaigns. I'm not saying we shouldn't stop coming up with great ideas. What I'm saying is – seek attention where attention should be sought.
Move these great campaigns into places where people spend time to enjoy themselves. Video sites, Gaming sites, Social networks, Blogs, Newspapers, TV networks, Portals and all other place where people are having a good time. Seek partnerships, place micro campaigns, integrate into XBOX live, Wii and Playstation and where ever you think its relevant. Don't climb mountains and swim oceans to get them to your URL, instead – just like the offline world, place your advertising where your target is instead of trying to bring them to your place. How would it work if outdoor advertising urged you to drive 2 kilometer/miles in order for you to experience an advertisement.
If your lucky, just like with traditional advertising, you'll send them to your brand site, off or online store etc – then you get to raise interest and create desire.
Of course AIDAS is not the only model to go by. It's just an illustration of the problem!
To sum things up – here's what I think we should do:
Let's all try to take online to the next step.
We have to understand that it's more complexed than traditional advertising. Interactivity, technology, usability plays a key role. As always communication, drama and ideas are key, but we cannot create anything online without taking in these other pieces into account. 
Where our target is in terms of the consumer journey should steer what we do.
Internet is not a campaign site, nor a banner or a website. Internet is everything you can do offline but online. Make sure your digital ideas show up everywhere.
Below are only some of the sites I had a look at this last hour.
What do you think? Inside/out or is this what you all want?