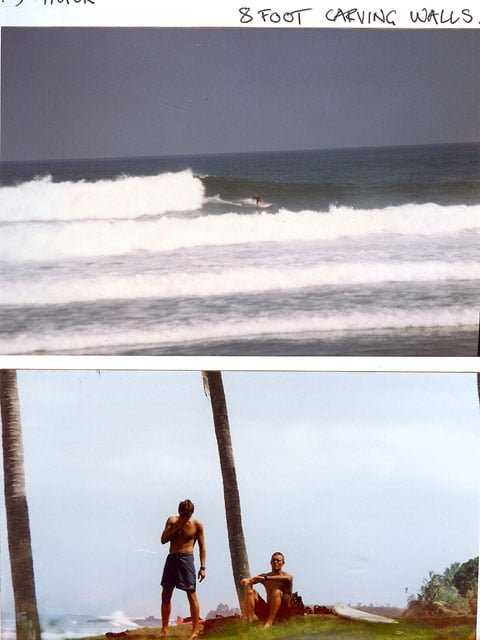 Later this day the river was flooding food from the main land. The sharks ended up chasing me to the beach
That is me up there. About to cut back into the white water and sitting on the right, after surf. Below shows me right after dropping in on Uluwatu, one of the worlds finest left handers.
The other day I was backing up some old paper prints and these two shots got me thinking.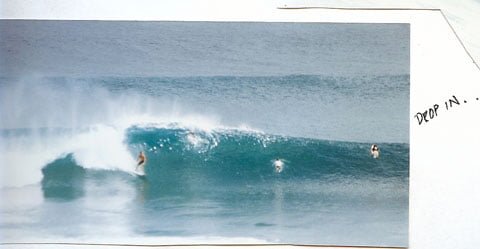 This was taken one of the first days surfing Uluwatu. I forgot my rash guard in our bungalow and got sunburned bad
The photos are taken some time back in 1990 when I first visited Bali. I had the greatest time and hooked up with guys like Kelly Slater and Rob Machado that I've learned to know via snowboarding buddies.
At this time Internet wasn't anything I was thinking about. It didn't exist, at least not in my mind. I had a mobile but bringing it to Bali was out of the question. You called back home every 14 days to say you were ok. People didn't expect you to communicate more often than that if you were on the other side of the globe. A postcard did just fine!
These were days that defined my life. Internet just came along and swept me of my feets.