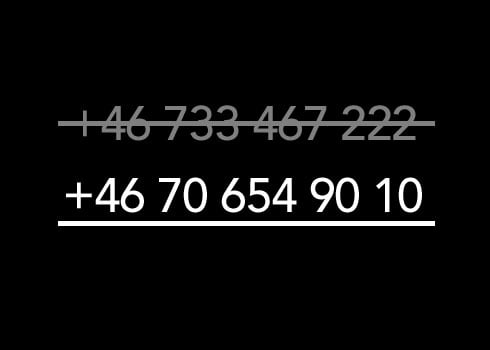 The other day I had to switch phone numbers since I got myself an iPhone 3G. The new number is +46 70 654 90 10.
The fact that this post will be picked up by LinkedIn, Plaxo, Friendfeed, Twingly, Facebook, Jaiku, Tumblr and probably another 20 different social networking services connected to my RSS feed makes me hope that people actually will write down my new phone number.
Why don't you call if you have something fun to speak about.