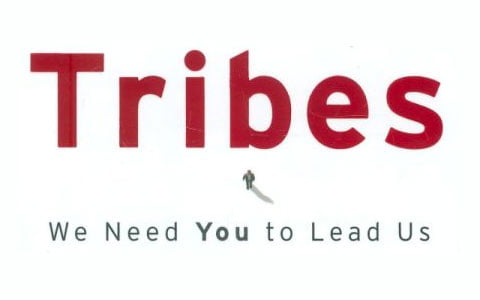 One of my latest reads – Seth Godins 'Tribes' is a book I can warmly recommend. I especially like the way it talks about consumers today and the need to establish a conversation rather than keep on broadcasting your message without listening.
A simple yet great qoute from 'Tribes'
Here's the marketing math:
Ideas that spread, win.
Boring ideas don't spread. Boring organizations don't grow.
My thought was to write a longer review of it but then I found that you can download it as an audiobook for free. So, half asleep looking forward to the weekend I'll save yours and my time and instead give you the link. Here's Seth Godins 'Tribes' as an audiobook for free. Go, listen, change!