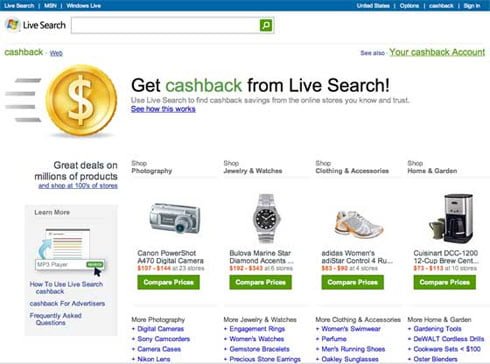 Caught this post the other day on Techcrunch about Microsoft's new way of attracting search traffic.
What's impressing is that this new Live Search Cashback is both a way to attract new people to Live Search and a challenger to Pricerunner, Kelkoo, Compricer and other price comparison services.
 
Yesterday Techcrunch followed up on it's first post with a great analysis of the press conference.