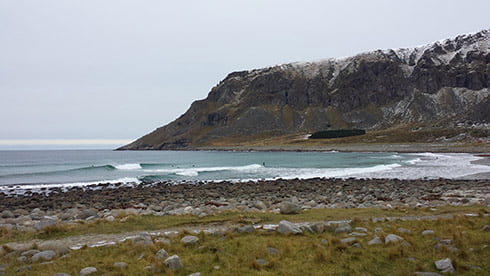 Unstad Beach. A nice wave breaking.
Last weekend I was away on a brand journey to Unstad, Lofoten with Swedish fashion brand Mountain Works. I'm one of the partners of this small yet well known Swedish clothing brand and now it was time for our first 'Brand Lab' trip. This is a concept I've created where I bring great personalities that in different ways represent the lifestyle Mountain Works wants to enforce.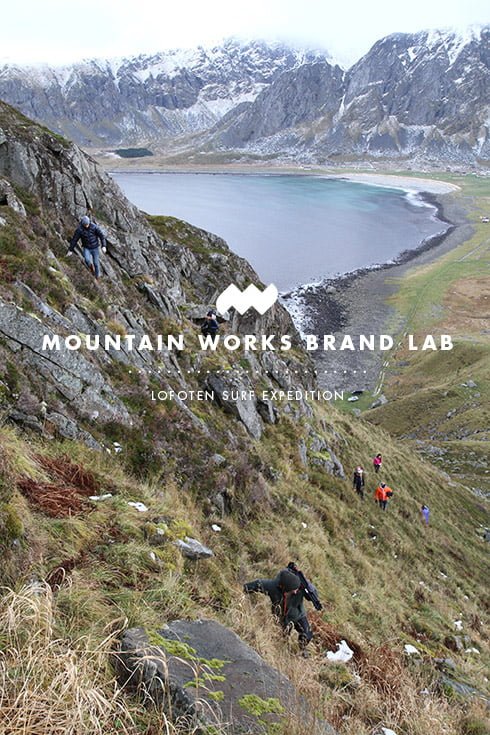 Climbing one of the peaks with the Mountain Works Brand Lab team
This first trip was chosen with great care by me. I wanted to guide these great people (I'll let you know more about the team when we start communicating things soon) to a place that blew their and my mind. On top of this I felt the climate was important as we design create state of the art down jackets. The choice was easy. In the north of Norway in Lofoten land there's a small beach that delivers waves that beats the shit out of most waves in the world. It's one of the most northern surf destinations in the world and the nature is stunning. This place is called Unstad.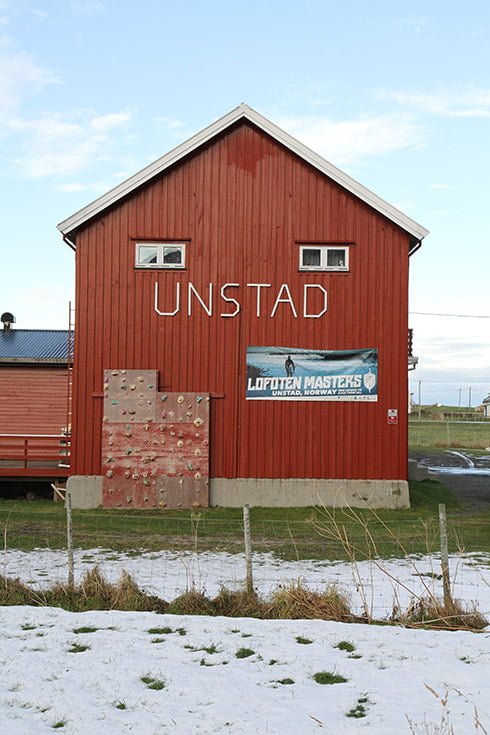 A welcoming Unstad sign.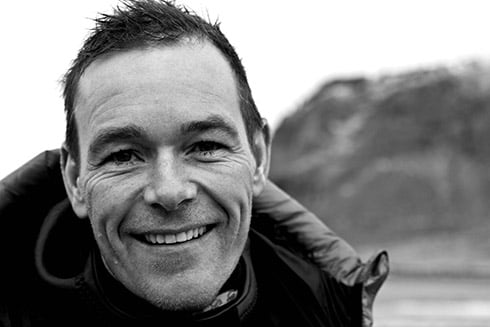 Quite happy as you can see!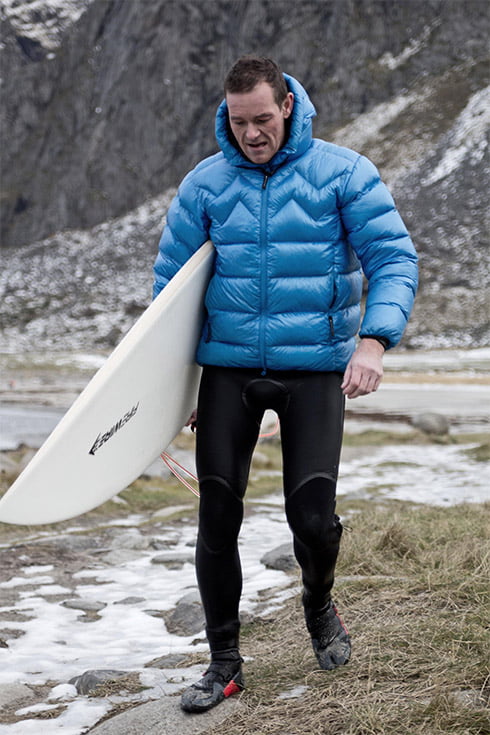 On my way back from the surf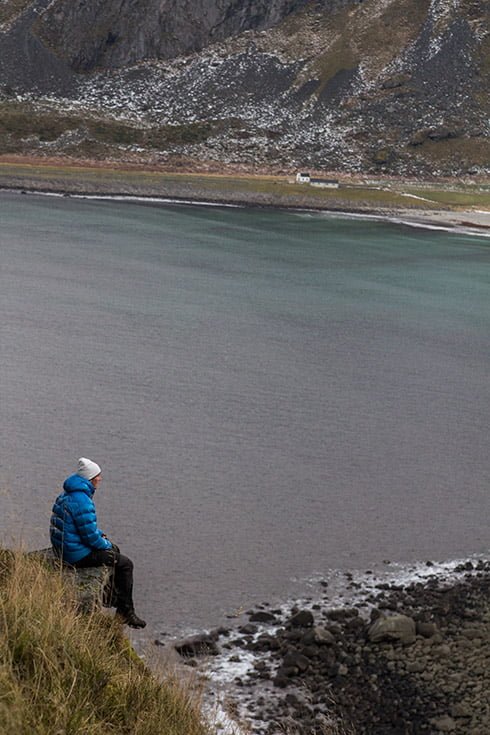 Resting on the way up. What a view!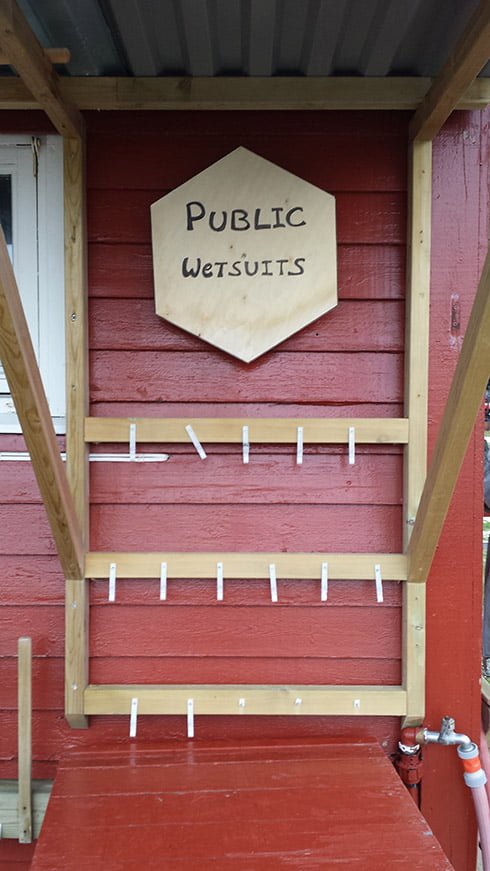 Hang your wetsuit here!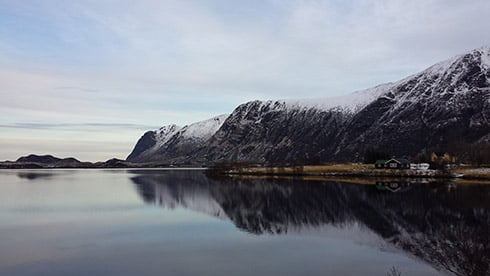 Ahhh…those views…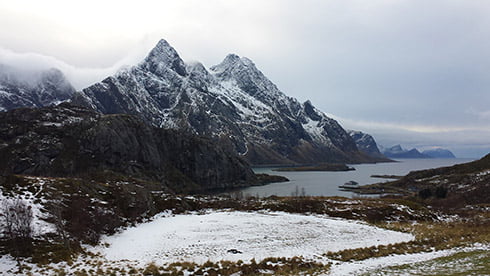 Note. All pictures showing me was taken by Jacob Wismar.