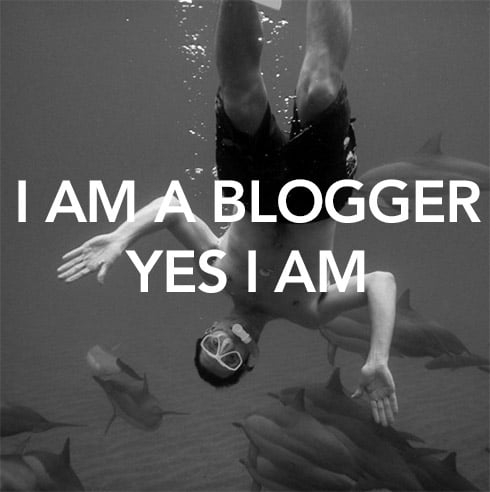 Now this is just a nice picture from Hawaii covered with a statement. Nice huh!?
An old friend of mine asked me the other day. "Why the hell are you writing a blog for?"
I answered:
I first started to write a blog in 2002 when I first heard of the concept of blogging. At first I didn't understand why I should blog. I just tried it out because I wanted to give it a go. I kept on going for a couple of weeks but then asked myself the same question my friend asked me today. Why the hell am I writing this blog? Years passed by and then in 2007 I suddenly decided to start blogging again. At first I had no idea what to

write on my blog. The concept of writing something for people to read felt strange and beyond what I imagined I could do. After all – I almost dropped out of school due to my snowboarding career and writing was definitely not my cup of tea. Tucked down between the sheets in a room in the Savoy in London I wrote my first post in years. It wasn't much of a post but it was a statement. I was about to become a blogger.
I kept on blogging. At first it just felt strange and akward. But slowly I started to find my voice. As I browsed the statistics in my Google analytics account I realised peopled started to read what I wrote. I then started to write longer and longer posts. I spent quite a lot of time commenting on other blogposts. My blogroll filled up. I sort of joined the online community that existed only there, online. Over the years this blog has become an important part of me. My thoughts and beliefs are here to find. I've shared my knowledge about communication, entrepreneurship, branding, design, innovation, ideas but also my inner thoughts on what's important in life. My blog has over the years become a fantastic tool to inspire people. I've gotten tons of emails and spontaneous shout-outs from people saying they've done this or that due to my blog. One could not ask for a better feedback.
I've now been writing this blog for more than five years and it's given me so much. I've met people I would have never met. Through my blog I've been able to comment on events around the world. It's the perfect CV. When I'm invited to business meetings I don't need any kind of presentations. People already know me through my blog. I've had more than 1.000 000 unique visitors since I restarted my blogging in 2007. My writing has also opened doors and introduced me to fantastic people I would never have met if it wasn't for my blog. I've gotten to know people like Richard Gatarski, Hans Kullin, Brit Stakston, Per Axbom, Malin Ströman, Nikke Lindqvist, Fredrik Wass, Mattias Östmar, Mattheiu Hartig, Daniel Erkstam, Jennifer Bark, Per Torberger, Elia Mörling, Jerry Silfwer, John Gruber, Annika Lidne, Joakim Jardenberg, Niclas Strandh, Anton Johanson, Micco Grönholm, Judith Wolst, Stefan Hyttfors, Jesper Åström, Carl Waldekrantz, Katja Janford and… as in any old award speech I've probably forgotten a whole bunch and I'm truly sorry about that. Feel free leave a comment and I'll update this.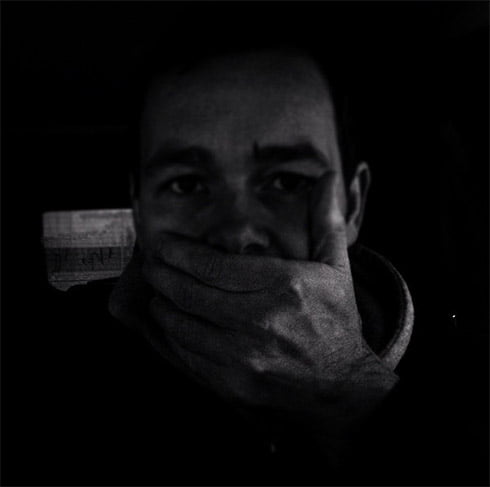 Quiet. The one thing my blog hasn't taught me.
The blog has also taught me how to be a better writer (excuse my typos in English). The blog has made me think twice about my oponions about things in life. I've also gotten the opportunity to have an opinion, and in return I've had to spend a lot of time thinking about what I really think about things. To put your thoughts down in words is a perfect way to filter your own ideas. It's like… first you have an idea and you want to jell it out loud, but while your typing it down on that keyboard of yours you're slowly filtering it. The result remains to be seen on my blog. It's a better version, a more thought trough version and a something I can stand for. But above all – I would never have had the opportunity to state my point of view on life if it wasn't for this blog.
This blog is mine. I'm writing it only for my own benefit. But I do hope I can inspire you along the way and of course you're welcome to leave your ideas in the comment field.
Talk to you soon!