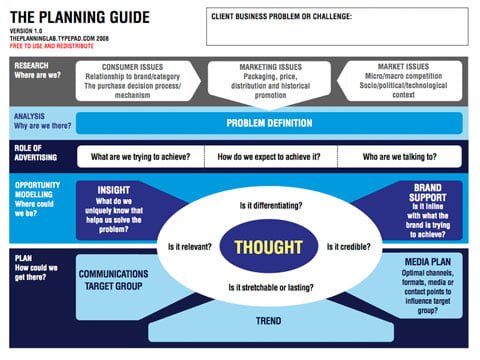 Leon is a planner at the Stockholm branch of Jung von Matt. Apart from that he's running a blog called The Planning Lab that I tap into on a daily basis. The other day he posted the sweet little visualization of the planning process above. 
Here's two recommendations.
1. Read Leons blog.
2. Download the planning process if you're into things like that. If not, do it anyway – you might learn something new!