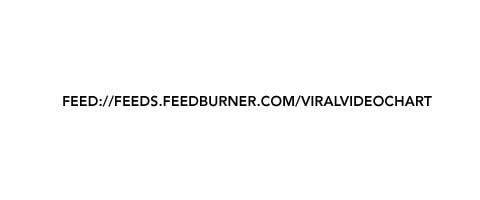 As I was reading my stats in my Mint account a site that I hadn't seen before. Viralvideochart.com stood out. Its a sniffy little thing where you can keep track of the virality of online videos.
The cool thing is that these guys measure virality, not videos shown. So the faster something is being spread, the higher rating. Basically a dashboard for the viral video producer.
Right now, the most viral video is this one:

Bam boom pjoink and that RSS goes straight into my feedreader.