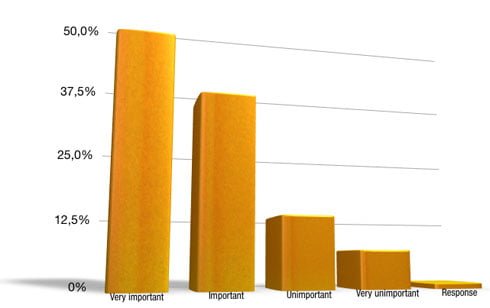 Think Social Media is something strange that should be kept in the closet and not used for big business? Well, then think again.
The answers above are taken from 'Social Media in the Inc. 500' – first statistically significant, longitudinal studies on the usage of social media in corporations. 
The new study
 is made by The University of Massachusetts Dartmouth Center for Marketing Research and it compares corporate adoption of social media between 2007 and 2008 by the Inc. 500, a list of the fastest-growing private U.S. companies compiled annually by Inc. Magazine.
It's very exiting to see that quite many of these companies understand and value the importance of Social Media. On the other hand I know that most of them don't staff accordingly. If you wanna get Social you organization has to be dramatically revamped. 
I got this of the 
Researcher
, a another Swedish blog about communication that actually has transformed itself into a pretty fine Digg clone. Great inititive!