Almost two years ago I had a very nice lunch with Petrus Palmér. Petrus has together with Jonas Pettersson and John Löfgren founded the world famous design agency Form Us With Love. As we're enjoying our food Petrus tells me about one of the products FUWL has created. It's an acoustic panel made out of wood, cement and cement. It's a beautiful product made to be mounted on walls. Then he keeps on showing me tons of other things they've created.
We've started a company together
As I came home that night I couldn't stop thinking about that acoustic product he talked about. It's a design product yet it's a functional building material and on top of it all it's sustainable. The next morning I called my good friend Fredrik Franzon, also an entrepreneur, this one with a history of optimizing supply chains and a great understanding for industrial processes – Fredrik, you've gotta be part of this! I then approached FUWL and said "Let's build a company together". The following 8 month we wined and dined, we got to know each other and then finally we shook hands. BAUX was born last year in September.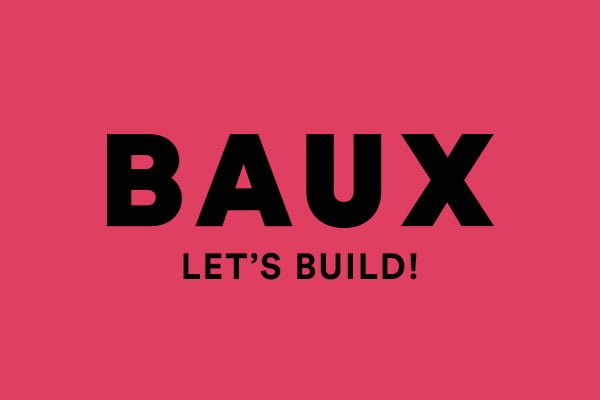 The BAUX mission – We're here to inject the X into BAU
In February this year (2014), following a six month process where we defined the strategy, built our business plan, created our new brand plattform, developed new products, initiated the marketing process and developed our website, we launched the new BAUX brand during Stockholm Design Week with a kick ass party that among others Architonic and Stockholm Design Week wrote about. Following our launch, some of the most respected blogs in the world has written about our company. Gizmodo, The Awesomer, CoolThings, Daily Tonic, David Report, DesignMilk, Dezeen to name a few.

Our idea. Thank you Robin Danehav for a creating our launch video!
BAUX is founded on the belief that building materials should be surprisingly functional and remarkably beautiful. BAUX designs, produces and markets construction materials that meet the contemporary expectations of architects, engineers and builders – without compromising safety and environmental standards.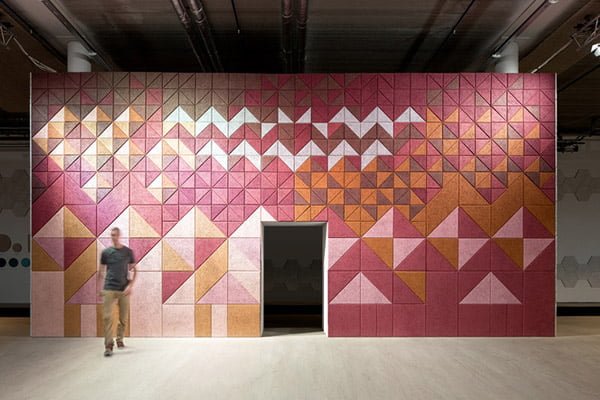 A wall built solely with our BAUX Acoustic Tiles. Photo by B-Smart
BAUX Träullit Acoustic Tiles – Our first product.
Our first product is an acoustic tile called BAUX Träullit. Available in six geometric shapes and several different colours, BAUX Träullit acoustic panels were created together with Träullit, a traditional family business located in Österbymo, Sweden founded in 1946.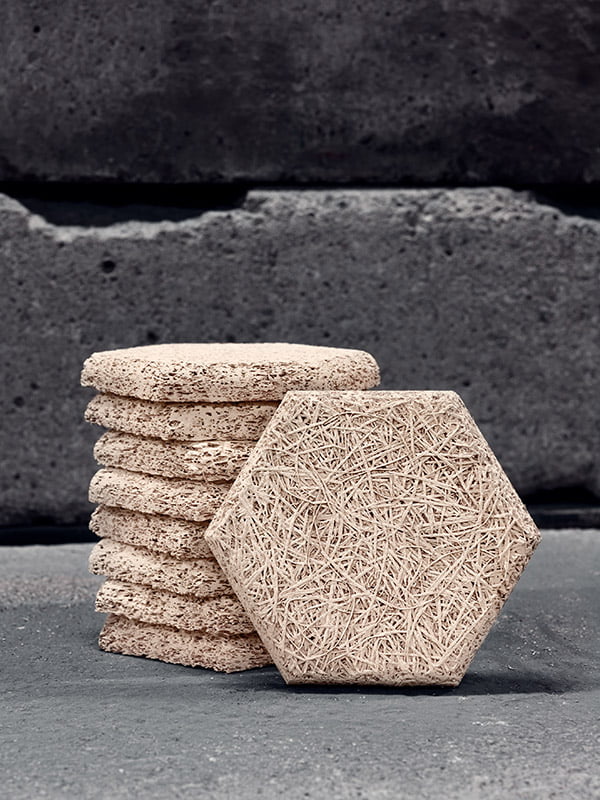 Wood wool of spruce and cement provides unique features
Wood wool of spruce, is a fascinating material, sprung from our nature, joined together with pure cement, provides unique features to any building. Features that provide sound absorption, excellent thermal insulation capacity, high thermal storage capacity, proven highly resistant to fire, mold and rot, mechanically strong and good plaster base.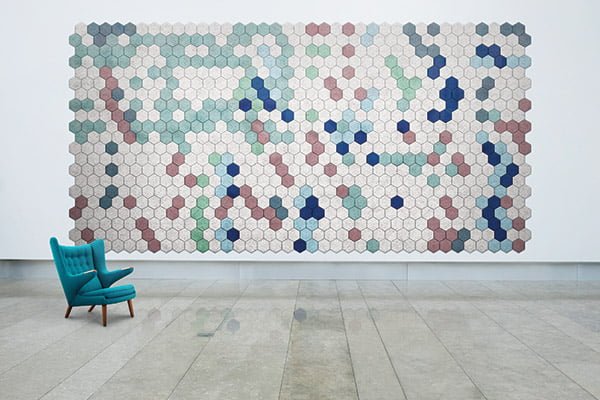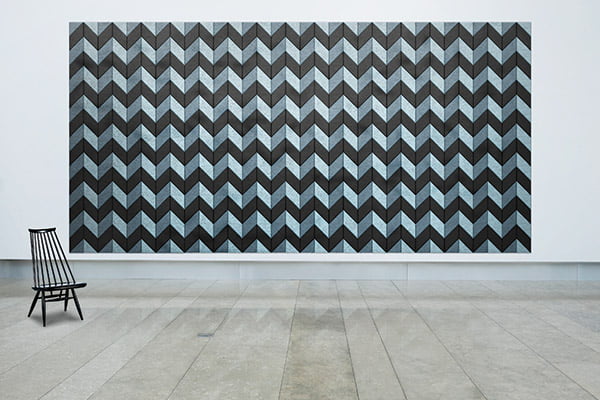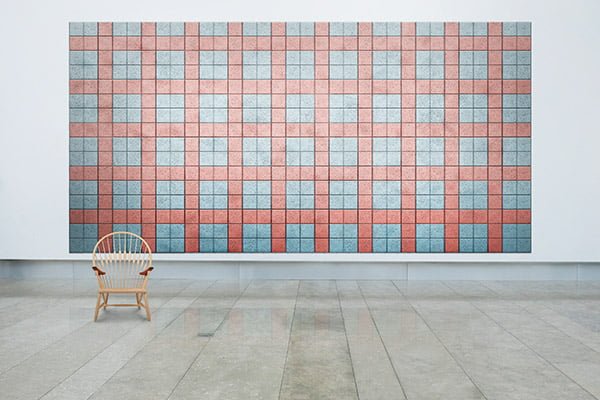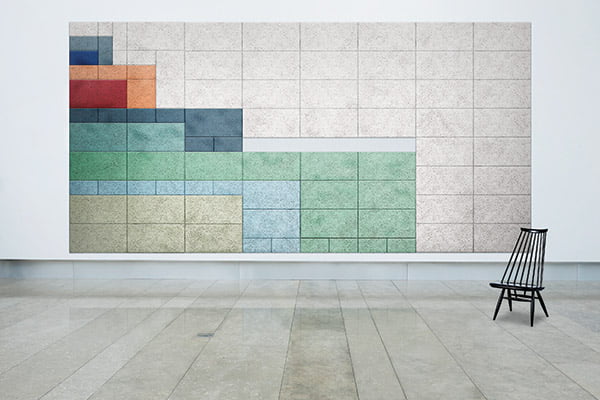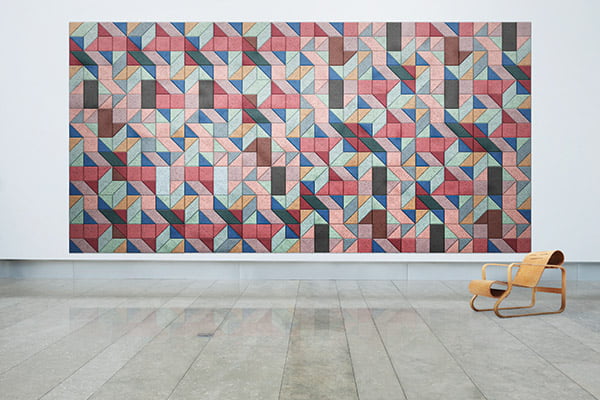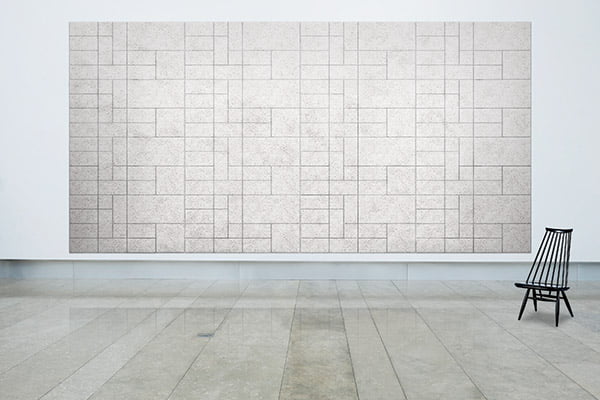 To learn more about BAUX and our products. Visit our website here.