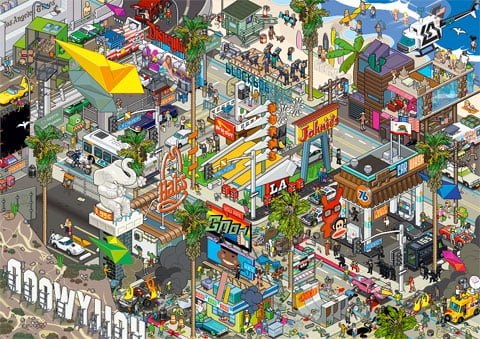 There was a time when I hated pixel art. It was around 2000 when there wasn't any need for creating websites with pixel graphics. It mostly felt stupid and took for ages to create something that looked stunning. Some years later adidas used the pixel art above created by Eboy (the Yoda of Pixel art) as their advertisement. Other brands tagged along. For example Coca Cola with the Dublin poster below…


…or Swedish milk company Arla.


Today, pixel art is vintage. I Love it. Seeing a great pixel art piece brings back positive memories, it makes me remember the times back then basically.
adidas Originals, always on top has understood this when they had the same Eboy making an adidas Originals shoe for them.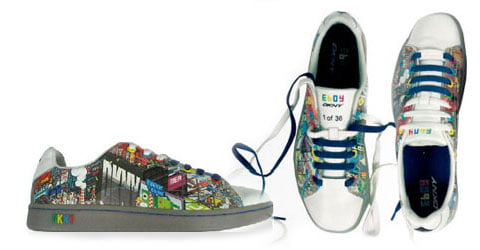 A side effect of this pixel art thing is that the Internet isn't fast only in terms of technology. But since technology evolves like a rocket on it's way to Mars, our way of life do too. I don't know how old something needs to be before you can officially call it a vintage. A car for example, at least 20 or 30 years? A converse sneaker? 30 years?
Now thanks to the net, there is something called vintage internet technology. Pixel art can definitely be classed vintage. I would like to ad VRML, WAP, Animated GIF's, Cobalt, IRC chat etc. Feel free to comment if you have ideas about more vintage technologies.
For more pixel art. Have a look at the post over at PSDTuts that made me write this piece.