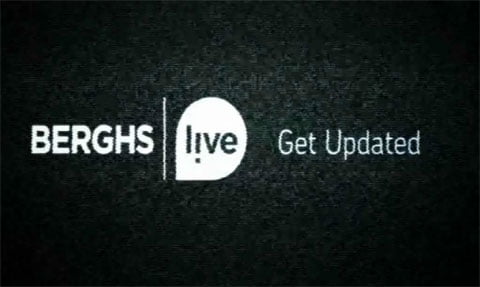 This year when the students at Berghs School of Communication graduate they sum up their examination exhibition like this:
No one reads ads.
People read what is interesting.
How do we become interesting?
We create news instead of advertising.
Instead of having a regular examination exhibition they've launching a live news channel the 27th of May where all their projects will be highlighted. The news channel will be available online on the Berghs Live website. Apart from that you can visit the studio at the Berghs school. Finally they've managed to get the channel live on Stureplan, Stockholms most central public square. Of course they've created a Twitter # for the event as well.
Larger than life. Make it larger than life. That's what I was told when I was working with a Nike campaign back in 1999. Today, make it larger than life but make it true!
What the student have actually been working with for their final examination is yet to be seen. But the wrap up of it all in the context of Berghs live shows they've got what future communication is all about:
Make things interesting.
Make it bigger than it actually is.
Use multiple channels.
You can't buy distribution, you have to create it.
Viral marketing is achieved when context beats the hell out of surface.
Good Luck ›› Class of 2009!
ps. If you wanna check it out
Broadcasting live at berghslive.com:
Thursday 28/5 19.00 – 20.30
Friday 29/5 15.00 – 18.00
Saturday 30/5 13.00 – 15.00
Sunday 31/5 13.00 – 15.00
Opening hours for the offline version at the School:
Thursday 28/5 17.00 – 22.00 (Vernissage for invited)
Friday 29/5 11.00 – 19.00
Saturday 30/5 11.00 – 19.00
Sunday 31/5 11.00 – 16.00