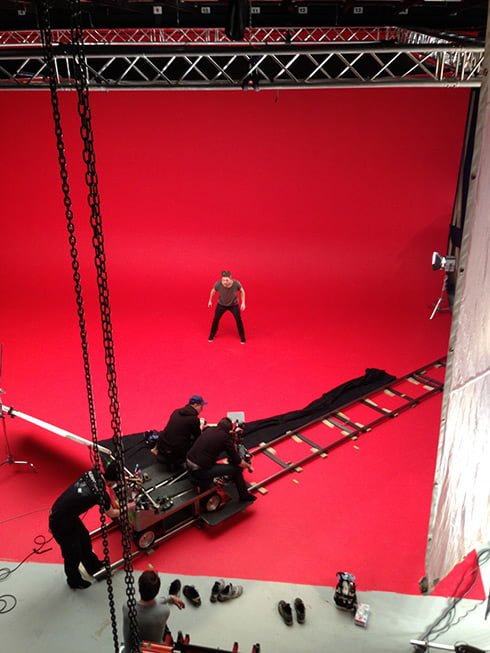 As you might have seen I've been working with Marginalen Bank for quite some time now. Last time I posted about Marginalen I wrote about the campaign featuring world class dancer Fredrik 'Benke' Rydman. Benke was one of the founders of the dance collective Bounce. Today he's doing tons of choreography and he's also the founder of the dance gym House of Shapes. Now as the time had come for a a new brand campaign decided to create sequel to the first campaign. The results when we first aired 'Benke' last fall was impressive. The campaign generated great numbers for the Marginalen Bank brand awareness but also in terms of actual sales effects. More than 300 000 people also viewed the first TVC on YouTube. A good number for a bank commercial. All in all the campaign delivered on the Marginalen Bank brand values. The first TVC interpreted a "balanced financial situation". This time I decided to have Benke interpret "financial harmony".

From an Art Directors point of view I decided that we should stay with the red theme but evolve how we graphically connected the TVC's to the Marginalen Bank visual brand platform. In the last campaign we used confetti in the Marginalen Bank brand colors. This time we decided to use round balloons  I felt they would ad to the positive tonality we're trying to convey.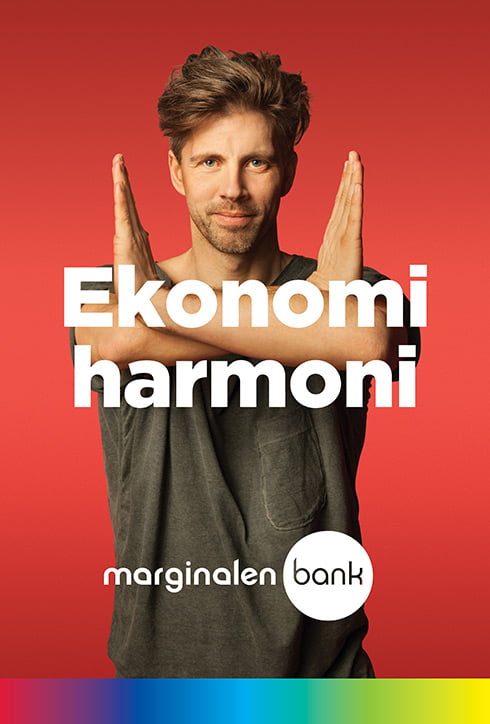 The entire campaign was created and directed by me in close collaboration with Benke and the rest of the team. Working together with Benke is always easy. He's a true professional and I'm really proud of the work we've created together so far.  Like last time we had Isprod creating the TVC for us. Erik Heusler created the fantastic music, all recorded live. The prints were photographed and retouched by Andreas Lübeck and produced by our production partner Kollor. Finally like most of the times my partner in crime Caroline Karlström made sure everything went smooth.