Leading a brand? Thinking about how to create a long term integrated communication platform? Think no more cause I'll share the model I've been using for the last three years when leading brands into the future of advertising, communication and advertising.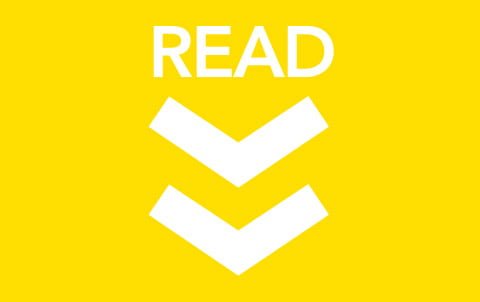 Normally I'd work a company or brand through a series of workshops. We would then slowly start to follow this model over time. Changing how you, your brand and marketing organisation work with advertising and communication is not something you do over night. I would recommend brands to keep on doing what they do best – shoot fireworks -while slowly start to change their way of communicating their products and services from ground up.
Moving your communication into the future is also tough on your organisation as your moving from campaign based communication activities to instead building long term equity that will generate results over time. Send your entire marketing organization as well as your IT department and management team on several digital communication crash courses cause your CEO better understand what you talk about when you're talking conversion, SEM, SEO, AdWords, H1, Keywords, Stats and shit.
Have a read. If you like what you read – get going. Change!
Here we go – The Key To Future Integrated Communication by Johan Ronnestam
The basis of your online communication platform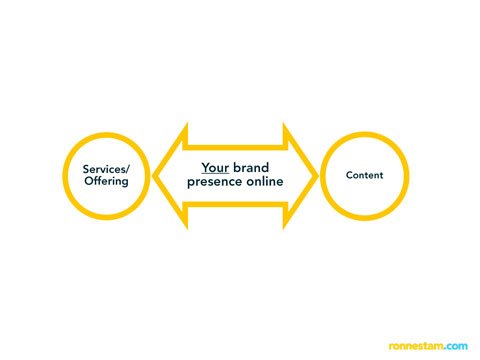 The first thing we've gotta agree upon before moving further into the model is the following: Your brand consist out of two things. The product/services you offer and the content you've created to explain what your product/service does. In the worst cases companies have more or less done nothing beyond publishing images of their products with accompanied product name. In the best cases they've done tons more. We'll go in to this bellow. This is the essence of your communication presence online. Hopefully you've got this wired, however, you might actually have this presence online without owning it your selves.
Value and conversion leads to traffic and sales. Your objective and key performance indicators.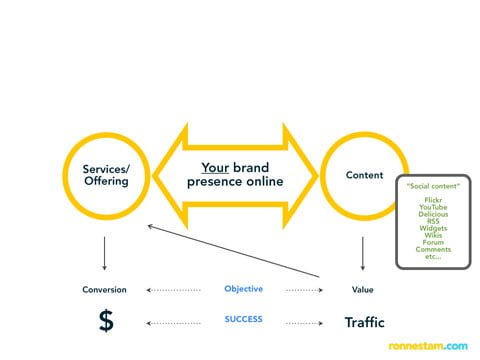 People don't have time to read your shit. You've gotta provide them with a true value. After all, your products and services are nothing without the problem they solve. This is what you've gotta base all your hosted communication activities on.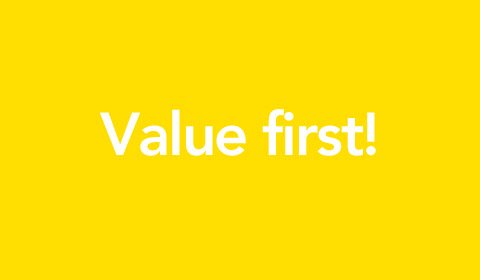 Value first
The more value you provide your target group with, the more traffic you'll gain. This is based on the simple principle of the link. If you keep bragging about your products without truly do something good for people you won't earn any links. If you on the other hand share ideas, knowledge and solutions that helps your target group to be better you'll see that people will come. Once you've opened up that stream of people you'll have the opportunity to point the towards the products and services you market, the same product and services that of course can be used to do whatever you tought people to do.
Let me share one example – Michelle Phan. I started to follow this girl online already two years ago. Back then she was an independent girl who just liked to share her thoughts on how to wear make up. In November 2010, Phan became "the No. 1 most subscribed female on YouTube and the first female to reach 1 million subscribers. Michelle Phan joined Youtube on July 18, 2006, and as of November 2010, she has created 100 videos that have been viewed over 260,000,000 times. The one where she does a Lady Gaga makeup has a stunning 23,457,472 views.

Michelle Phan sharing the value people want
Michelle does what the traditional make up brand don't. She shares value. While Michelle teaches young women all over the world how to do their make up, brands like Chanel, Biotherm, Clinique, Loreal and Lancome does one thing – sell sell sell. Michelle shares knowledge while these brands just throws a pretty girl in your face saying "you can look like me". No wonder Lancome suddenly this year in February turned Michelle into their spokesperson. Today Michelle even got her own make up brand.
So, value first. Before selling. Make sure you think about your reason for being. Do you sell football shoes, teach people how to score, do you sell wine, teach people how to buy the right wine (like Gary Vaynerchuck does), do you sell cars, teach them about how to drive better and more cost effective, do you sell clothes, teach them how to style themselves.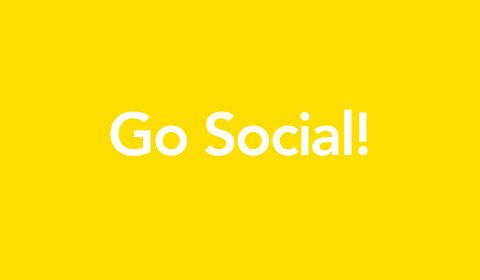 The content you create should of course go social
Once you've decided how to provide your potential visitor with a true value. Make sure you spread that value across the net whereever possible and relevant.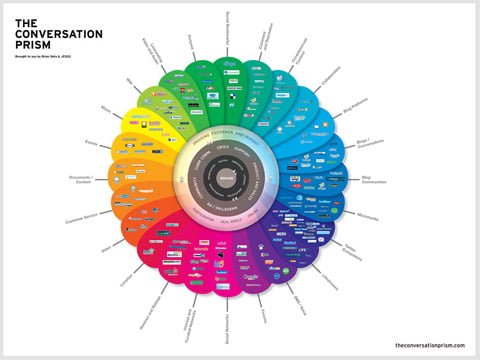 Your Potential Customer Is Out There – So Your Content Should Be Too
If you produce videos send them to YouTube, Vimeo, Viddler, Blip and tons more. Use TubeMogul to handle the process. Your images on Flickr and others. Documents on Slideshare and Scribd. If you go live, use Livestream or Bambuser. Heck, head over to Brians and Jess3 Conversation prism and do the homework.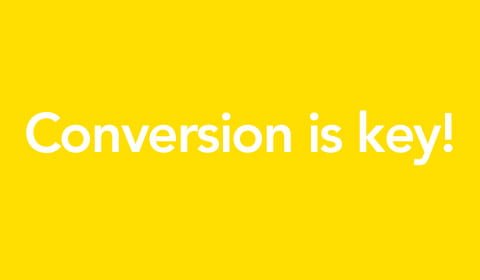 Once you got that value right – focus on conversion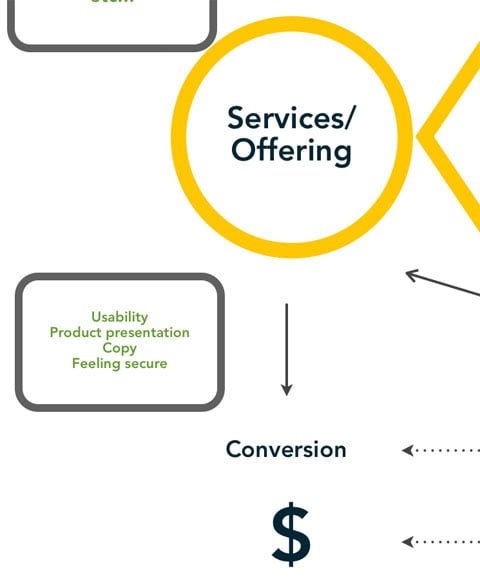 So, this is the next step where tons of brands go wrong (as I've written about before). They simply haven't got their conversion wired. In order for you to really know what you're doing you've gotta set your targets right. Do you want people to buy online, should they download your product sheets, contact you or maybe just spend five minutes with your products online? Anything is right as long as it suits your needs. Once you've got that wired, set up your funnels right in your stat tools and start working those A/B tests. Everything, and I mean EVERYTHING should serve a purpose if you're looking to convert those visitors of yours to clients.
The funny thing is that once you start eyeing those performance metrics of yours you'll end up getting insights about your traffic that you can never learn from anyone else. Business online is all about knowing your own audience and constantly improving your site. After all, a banner or button in the wrong place might kill your conversion or increase it by 400%.
5 things you can never forget when converting your site visitors into buyers
1. Usability is key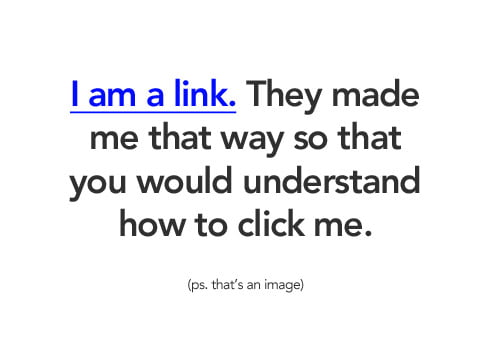 Usability is by far the most important thing to think about when you're looking to convert your visitors into buyers. This means no funky animations, links should be easy to click on, preferably underlined, less is more, guide your visitors etc etc.
There's tons that has been written about this area. Whatever you do, don't buy any bullshit that people click thru a site if it's cool. Ask anyone who's been working with e-commerce and they'll tell you. Why do you think Amazon looks the way it does? Go ahead and follow some blogs and you'll be up and running in no time. Start with The UX Booth.
2. Product presentation
I don't know if you read my post about the car brand SAAB the other day. Well, this recording below (excuse my bad english in this one) was actually done for this post. It got me worked up though and that's why I posted that other thing the before this one.

We're alone when surfing the web – compare that to the real world where a sales man is following us around in the store, always ready to answer any questions we might have, we're all alone on the web. This means information, information, information, information and more information. If I'm looking to be convinced to buy a car online I'll tell you right away – I wont be pleased with a freakin flash site that sings a song and let me rotate the car once. I want at least forty-five 60-second movies showcasing everything there is to know about your car. I want photos, not 5 wonderful photos taken by Europes most expensive photographer. I want 100+ photos that are showing that car from every angle. Of course you should package it all beautiful, but don't have me loading any animations and shit.
Then, only then might I go to that buy button. Remember, your competitors are one click away!
3. Copy
Copy actually do matter. Write it good, write it well, but remember what I talked about in nr 2. I'm alone, so don't go wasting to much of my time! I was planning to write a longer piece about this, but Smashing Magazine has done a great job already. Go there ›› (thanks Per for the tip)
4. Feeling secure
Logos from payment providers and other things like awards and shit. That'll do the trick. After all. We've been monkeys in an earlier lifetime.
5. Faces
This might sound funny. But a face looking straight at you actually has proven to do good. Make sure you online presence contain humas, preferably not from actors, but instead from humans that you might actually meet in your office. Hire a great photographer and do them good!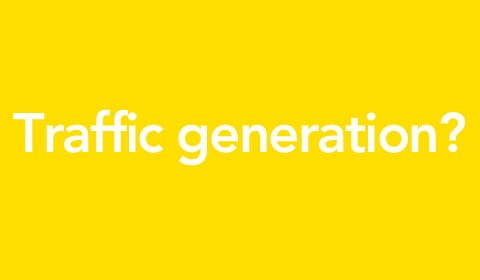 So where does the traffic come from?
I have focused here on writing about prospects and not existing customers. Given that I've listed 4 traffic sources that more or less are the same for any company with an online presence. Above and below the line advertising, search engine marketing, search engine optimization and finally social media.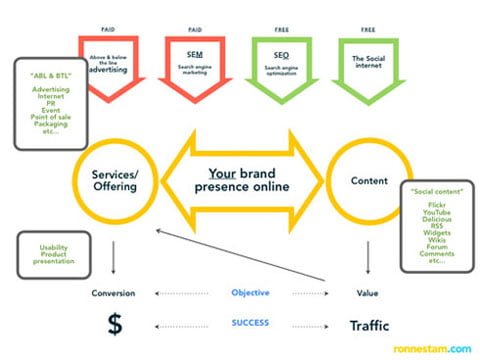 Above and below the line advertising
Here's the good news. If you know branding, advertising and all that good stuff we've been doing for years. You're in for a ride. Brands will realize that TV, Print, Outdoor, Banners – all those yummy above the line things – will rule the next 10 years. There's simply now way to grab peoples attention but to shake them around in a medium where you cannot miss them. Of course, people say young kids does not watch TV, but the still do if it's relevant. After all we're pretty alone behind that screen when it's time to click something. Being friend with a brand will help!
Search and The Social Internet – They go together like birds, bees, the flowers and the trees.
There's two ways to pull traffic through search.
1. Adwords, at first glance it's easy. However, if you're running a business with mature competitors, say for example online travel it will be everything from easy. You've gotta get down with how to get your brand visible in the paid search areas. Either you know how or you start to study hard. Read books, books and more books. Then start to follow some of the high profile SEO bloggers in the world. Why not start with Seomoz, Searchengineland and Greywolfs SEO blog. Some Swedes I'd ad to the list are Jesper Åström, Nikke Lindqvist and Simon.
2. Search. The second way to get yourselves visible in the search engines is of course the SEO side of it. I don't know how many times I've heard people go on about their blog and the fact that it doesn't drive traffic. But hey, it's not that simple. If you've got a blog present, the chance is that other bloggers or maybe even a newspaper links to that blog. In the long run this will do good for your presence in search engines.
(I know I know I know…affiliates, banners, bought links etc etc. I just don't have time to go into all of that now. This post is a top level post) Conclusion.
Future communication is all about relevance. Relevant product, relevant services, relevant content and advertising that support those things. If you're creating brand communication offline – fine, your only objective should be awareness and making sure people understand what your brand stands for. But when you're communicating products and service – make sure the actual products and services are top notch and then create relevant communication that makes people search for them. If they do you're home free! (that is if you've made sure to be seen everywhere online).
But worth repeating. Create advertising that make people search for your product or service category. Then by making sure your digital activities are focused on value, spread over a vast number of social networks, your AdWord campaigns and earned search positions in place you'll make sure to get people hooked.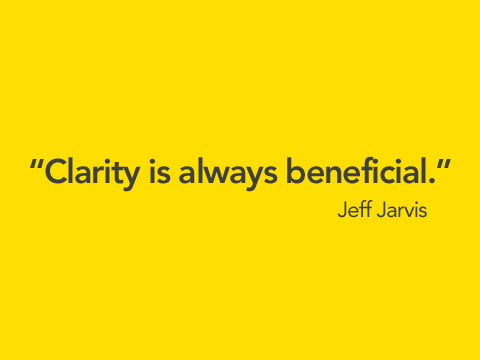 A qoute from Jeff Jarvis, the writer of 'What Would Google Do', is in order here: "Construct information (on your website) so it can be understood by machine and man. In a word, be clear. If you're a dentist, say you're a dentist, not a smile doctor. Use the word "dentist" in the title of the page, the headline, and the beginning of what you write – make it so obvious even a computer couldn't be confused. This also means that when human beings come to the page, they'll know what you do. Clarity is always beneficial."
So how do you get going. How do you make sure your brand platform is 'future proof'?
Move your media budgets!
Most brands today seem to think change can be achieved within the production budgets. This is wrong. There's just not enough money in that pot. There is only one way to make this happen. You've gotta take money from that eyeball highjacking fund called media and instead spend more on earned eyeballs.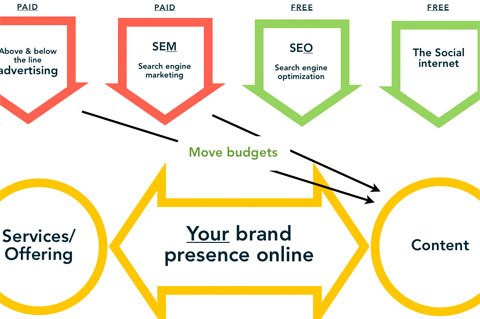 Move 10% of your allocated media budget in order to gain a long term digital effect
Of course you shouldn't move it all today. Start small but start. The next time you're campaigning. Cut the media with 10% and start focusing on value as I wrote about earlier. Do the Michele Phan thing, whatever that means to your brand, products and services. Boom – now you've entered the long term value creation communication process. Keep doing it for another 6 to 12 month and make sure you track what you're doing. You'll see change coming your way!
Come on! You can do it!