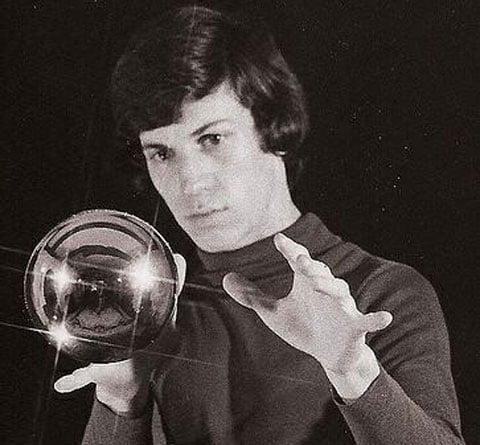 Last year, inspired by ReadWriteWeb I stuck my nose out and tried to predict what 2008 would bring us in terms of trends, technology, communication and ideas. About 70% of my thoughts were confirmed but I of course missed out on some too.
2008 is coming to an end and it's time for me to let that poor nose of mine feel the heat again. 2009 is harder to predict than ever since we have a free falling economy in the world at the moment. How will smaller budgets effect advertising, investments in technology, self confidence and personal evolvement? Hell if I knew, but here are some ideas.
Here are 9 things/trends I believe you should look out for and possibly follow in 2009
1. Technology becomes a commodity and ideas prosper from it
Open Source in combination with broadband access in low cost producing countries will make companies move their technology projects outside their local markets. Companies that earn money from building content management, blogs, communities and other common systems have to move their competence from production towards ideas. Cause after all, who will pay €100 000 for a content management system when you can get Typo3, Magento, WordPress, Pligg, Joomla, Drupal and other excellent systems for free. On top of that, have people in India bidding for it and you'll end up paying $600 instead of $60 000 for the implementation of it.
Making it do the right thing and look right, that's something we wont oursource just yet. So, bet on ideas and brains.
2. In 2009 print and outdoor advertising grow stronger while TV continues to die.
Analysts, brands and media agencies all say people move money from traditional advertising to digital. Personally I believe glossy magazines and outdoor locations close to standing still environments (bus-stops, squares, subways etc) will grow. These are locations where people cannot leave.
Solutions however will be far more customized than today and we'll focus on fewer but better placements.
3. Communication Capitalism is born in 2009
We'll see more and more brands moving from the strategy of putting it all on one card to campaign experimentation.
More brands than ever will in 2009 dare to loose control of their communication and try multiple campaigns beside each other. The ones that deliver on target will be feeded more money, the ones that doesn't deliver are killed and new ones are born. Exactly like you would treat your stock portfolio – don't put everything on one card.
In 2008 I started to call this strategy Communication Capitalism and it's time for you to do that too cause in 2009 it'll kick off.
4. Online advertising suffers from lack of competence and will slow down in 2009 for the first time in years
Lots of brands have now tried different strategies for online advertising. While doing so they've gotten better at measuring their campaigns and the results doesn't meet expectations. Flash campaigns with full screen video doesn't give shit. Banners keep on loosing click rate. RSS feeds are great but how do you place advertising that people see inside it? Facebook advertising didn't deliver. Adwords is kinda of nice but where's the branding?
On top of this the media companies doesn't know jack shit about what's going on. The digital agencies produce fantastic campaigns but there's not enough senior employees to choose communication over cool technologies. Over at the brand side the competence on digital media is in generally low and the marketing directors has to choose a communication partner. Today that partner is the traditional advertising agency mostly because of their senior employees. The problem here is that they don't understand the digital medium – and that's a disaster for the brands and their communication efforts.
To sum of the problem.
There's just not enough senior people in the world that really understand how to combine traditional and digital communication.
This means agencies, brands and media advisors continue to suggest the wrong things.
Result: Brands will pull out of online activities due to it.
5. SEO / SEM freelancers organize themselves
If you're looking for people that truly understands SEO/SEM marketing you choice shouldn't be a media agency or any other company for that sake. Most people out there that truly understands SEO/SEM are individuals or very small companies. The problem however for big brands is that these individuals or companies cannot cater for their needs, their basically too small.
In order for SEO/SEM to kick off we really need to see some sort of network that can bring all these great brains together but still let them run their own companies. Media companies are all about taking over everything. These SEO/SEM newcomers are all about networking and sharing so sooner or later something like this should come.
6. Apple launches the iPhone Pro and starts selling iPhone and rate plans in iTunes.
After winning the hearts of millions around the world it's time for Apple to launch the second generation iPhones and I believe it'll be a Pro version of the iPhone.
We'll see better memory capacity, more space, better keyboard, maybe even a bigger flip out screen of some kind. On top of this they'll use the magic bullet gained by cooperating with different operators in every country world wide. They've more or less gotten them all to pay for the iTunes implementation and now the exclusive deals are starting to run out. Haha says Apple as they will start selling iPhones in computer shops and sell the rate plans online.

(Rumors say that Apple will launch the iPhone Nano but I just thought it was boring to go with that one)
(Update: While I was writing this part, rumors started to spread about an iPhone Pro as well)
7. Facebook Connect and Google Friend Connect continue to grow but Friendfeed Friends might be the winner in 2009
During the later part of 2008 we've seen how Facebook and Google has moved their positions forward to grab a larger part of the social networking cake. In the background however lurks Friendfeed. It's quickly growing and the people that use Facebook Connect of Google Friend Connect would probably welcome a social connector from someone else than the big ones and use that one more. Friendfeed could and will be that third party.
Why not call it Friendfeed Friends?
8. Branding is being reevaluated in 2009
Digital communication is totally revamping the landscape of telling people about your brand. The base of brand strategies will remain the same but the tactical part of it – treatment of logotypes, typefaces, colors, graphical guidelines and who officially represent a brand will change.
In 2009 we'll se more brand than ever that let their corporate guidelines loose and start experimenting. As more and more brand activities get digitized brands will learn that it's not about the graphical guidelines but instead about keeping the conversation alive. 
In 2009 branding becomes being a personality and personalities change constantly but their heart and spine stay the same. You might say that this is not something new but until now most brands believe their brand manual is the guide to heaven when it's actually the guide to hell. In 2009 this old fashioned way of communicating your brand will change.
9. Mashups grow up and conquer the corporate world.
This year we've seen how a lot of sites turned into mashups.
A mashup is about creating one place where visitors can view content from sources like YouTube, Flickr, Del.icio.us, Twitter, Facebook and much more.
Until now most of the good mashup sites has been personal websites or web 2.0 companies. In 2009 we'll see how large brands like Nike, Diesel, adidas, Apple, Coca Cola, Disney, GM, Puma, Ikea, Samsung, Absolut and more will turn their websites into mashups.
All kind of brands will see the benefit of not hosting your videos inhouse but instead creating channels on multimple social video platforms. Your images will be better spread if placed on Flickr. That corporate blog of yours works better if it's running on WordPress and mashed into your and your partners websites. Sites like Yahoo Pipes and Tarpipe will do wonders for the social spread and suddenly you find your brand site being turned into a true web 2.0 entity.
 
So, there we are. Nothing else to do this year now but wishing you all

a happy new year.

May 2009 be as interesting as this year has been.

See you next year – Johan Ronnestam