There's a lot of talk about viral marketing through video. But given that you have produced something worth seeing, how do you actually get it on the run?
Well, it's not necessarily that easy and the biggest single mistake brands do is they believe a good little piece will take off by it self. Is that the case? Of course not. You gotta give that moving beast of yours more than a push, you've gotta strap some rockets to each and every frame and hope for a safe launch into outer space.
Spreading video online is not about putting it on YouTube. You've gotta see the whole web and each and every site's own potential.
Björn Falkevik, professional new media producer is one of the most competent consultants there is when it comes to new media publishing. He is sharing this great process map of video spread on Flickr and his blog. Unfortunately it's in Swedish but I think you'll get the picture anyway.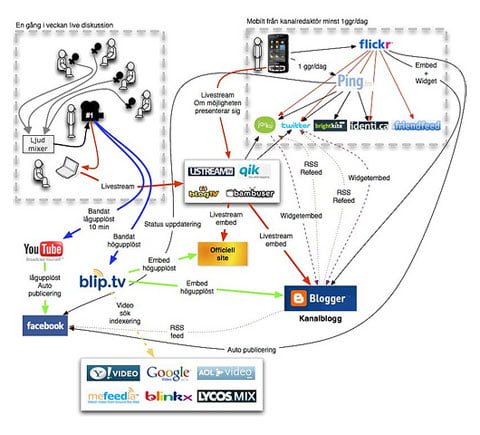 Björn Falkeviks social video publishing (Swedish)
 
Apart from spreading it SEO is important. Scott WilloughbyRand Fishkin and SEOmoz.org clears more questions in this short video.


Finally. Use tools like Tube Mogul to administrate the spreading of the content. And you might wanna consider using agencies like Unruly Media to spread it. If you end up pushing something out there Viralvideoshart compiled by Unruly brings some intelligence to why and where you're getting spread.
Nothing comes for free but learning the tricks of the trade keeps you ahead of the competition!