Some of you might have followed my blog since way back while others followed me only a couple of days. So I decided it was time to dig into Google Analytics and gather my top 100 blog posts, based on traffic, (I have written 596 to this date) between the years 2005 and 2011 for you to read.
I did actually start my first blog back in 2002 but quickly stopped blogging. It was more of an installation experiment. Then in 2005 I slowly started posting again. Up until now I've had over a half a million pageviews and 367374 unique visitors dropping in.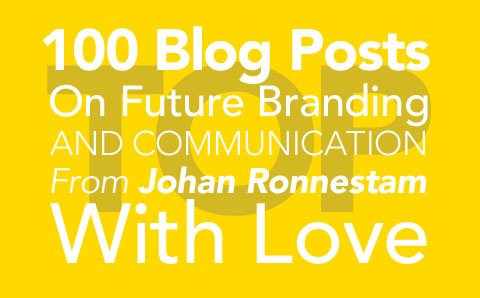 Oh, by the way. If there's anything you like – please Tweet it or put it on your FB page. It would make me happy.
So here we go:
The Top 100 posts on the future of communication by Johan Ronnestam posted between 2005 and 2011 Have a good read!
And there we go. The Top 100 posts. Personally I still lack tons of posts in this list. But in order for you to find those – stick to the tag cloud to the right and look for the related posts beneath each and everyone of these posts.
Have a good night! – Johan Ronnestam